MY ITINERARY (

0

)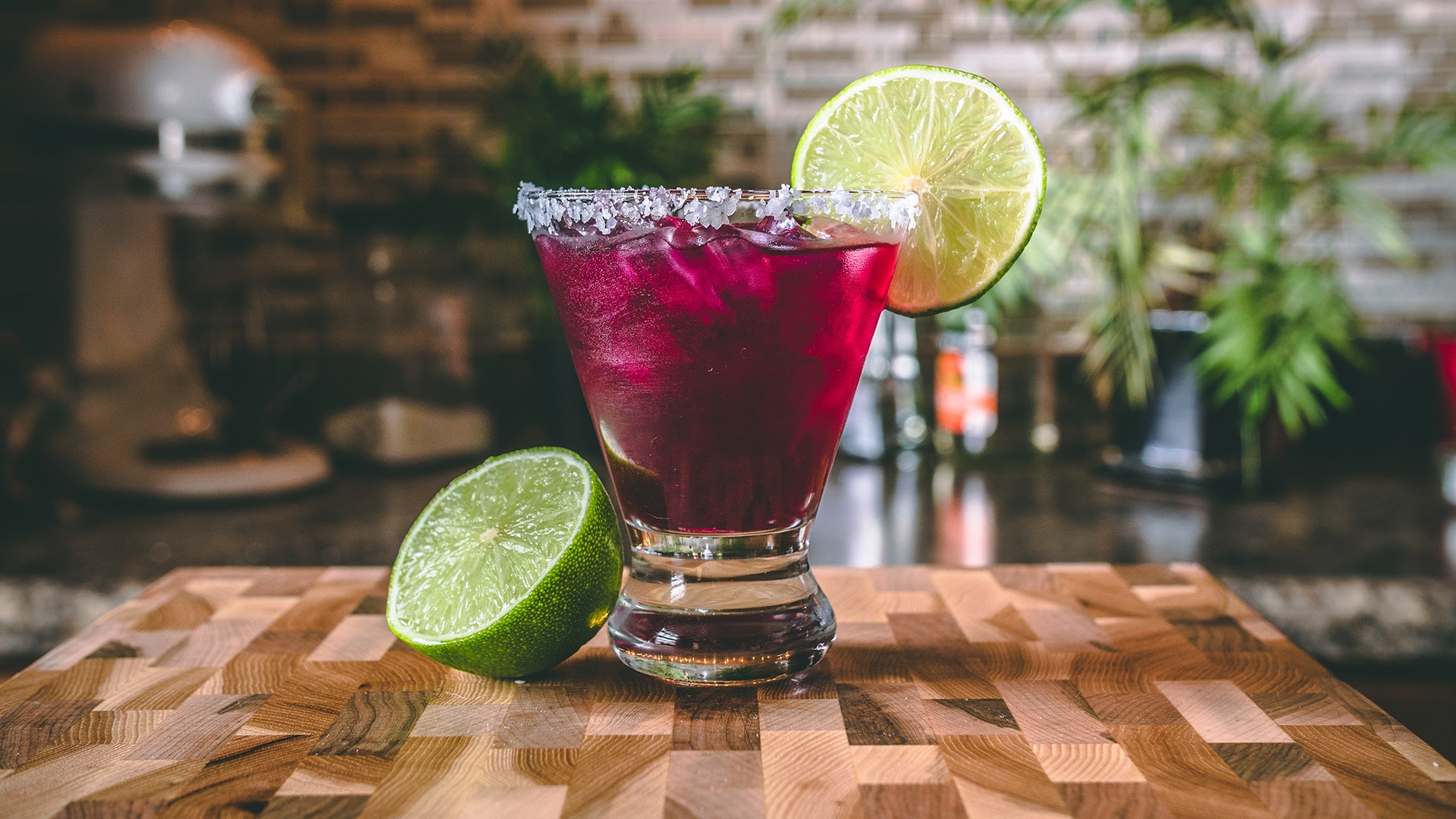 Get a taste of The Saint Paul Hotel while at home.
Huckleberry Margarita
Recipe provided by The St. Paul Grill at The Saint Paul Hotel
I N G R E D I E N T S:
2 oz tequila
.5 oz triple sec or Cointreau
.5 oz lime juice fresh
1 oz huckleberry syrup (Directions below. Can substitute for blackberries or blueberries)
P R E P A R A T I O N:
1. Add ice into a cocktail shaker
2. Add all ingredients and shake vigorously for 10 seconds
3. Rim margarita glass with sea salt.
4. Purge shaker contents into a glass
5. Garnish with lime.
Huckleberry Syrup
1 pint of pressed huckleberries
1 cup of sugar
1 cup of water
Bring to boil and simmer on low heat until thickens to a syrup consistency.
Strain with a fine-mesh strainer and cool for 1 hour.
Bottle syrup in a squeeze bottle
---
The St. Paul Grill is currently temporarily closed.
---
Download the printable recipe here.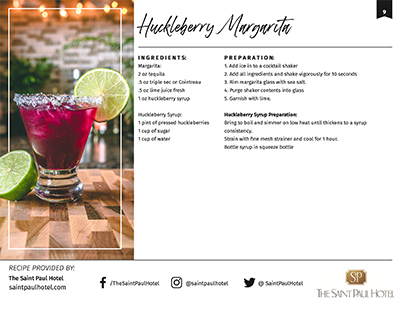 Suggested Content
You May Also Like