MY ITINERARY (

0

)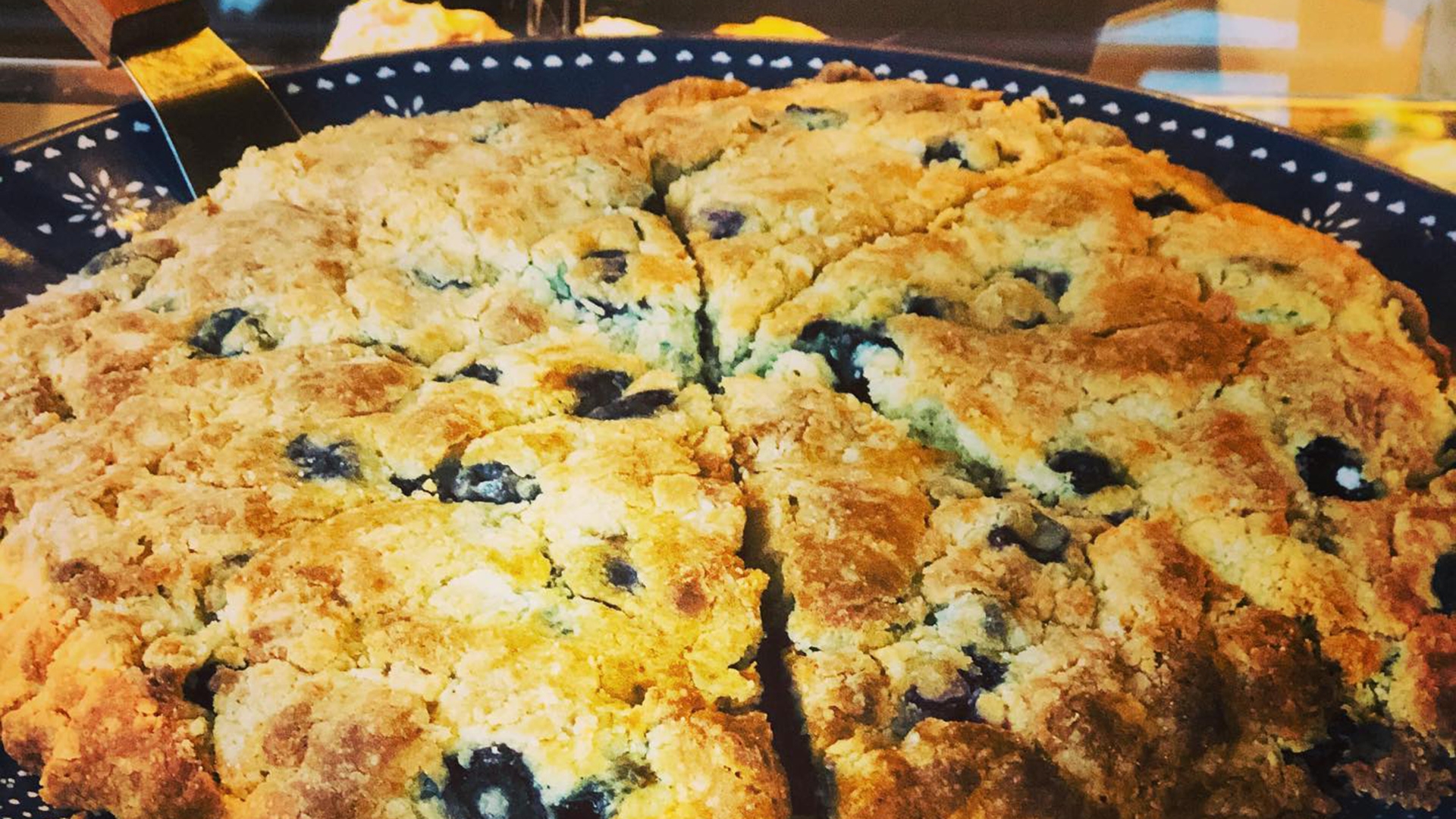 Get a taste of Cafe Astoria while at home.
Basic Scone
Recipe provided by Leah Raymundo of Cafe Astoria
W A T C H:
Watch the video of Leah preparing these scones on the Cafe Astoria Facebook page.
I N G R E D I E N T S:
3 cup flour
1/2 cup sugar
2 tsp baking powder
1/2 tsp baking soda
1 tsp salt
12 Tbsp butter
2 cup frozen fruit
10 oz heavy cream
P R E P A R A T I O N:
Mix dry ingredients. Cut cold butter into small pea-sized pieces. Add frozen fruit and stir. Mix in cream just until the dough starts to come together. Dump onto sprayed baking sheet and press into a circle. Bake at 425 degrees until done.
TIP: I love making blueberry, lemon and ginger scones.
---
Cafe Astoria is currently open for pick up. Business hours are 7-3 Monday thru Sunday with ordering available online.
---
Download the printable recipe here.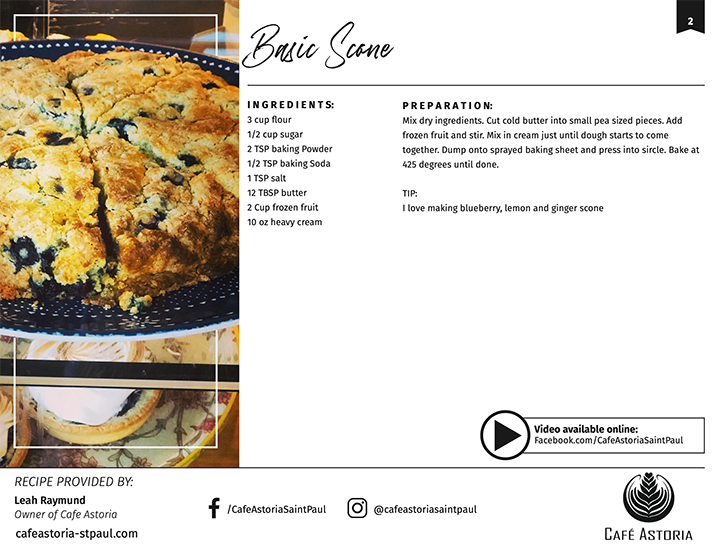 Suggested Content
You May Also Like