MY ITINERARY (

0

)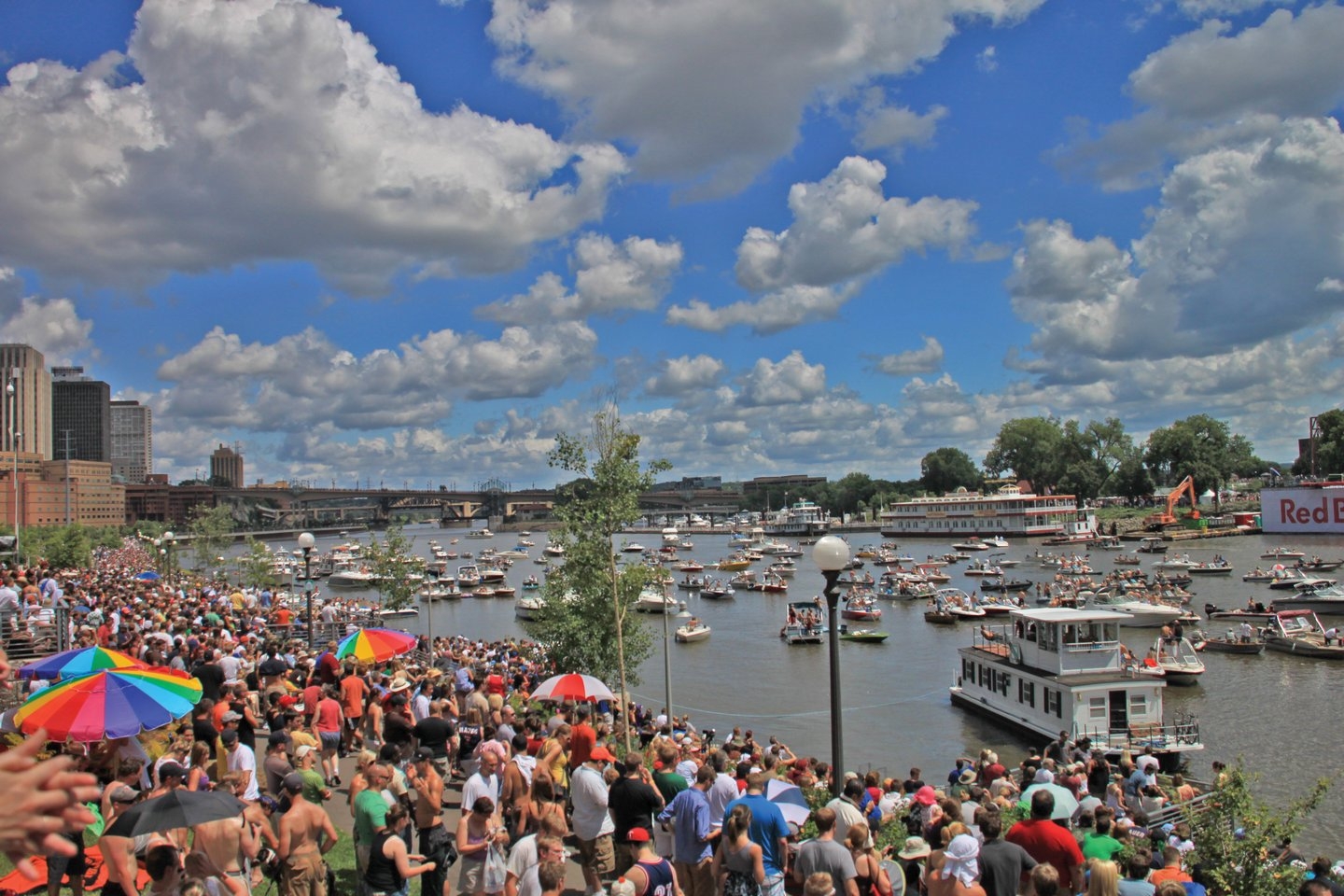 Red Bull Flugtag
Getting Here/Shuttles
We are expecting large crowds for the event. Come prepared.
Red Bull Flugtag is located at Harriet Island Park (200 Dr Justus Ohage Blvd, St Paul, MN 55107). The Street Party, happening during and after the event, is located on West 7th Street between Walnut Street and Kellogg Blvd.
I-94 Closure
Eastbound I-94 in Saint Paul will be closed for resurfacing from Sept. 6-9 from Highway 280 to Western Avenue. Detour will direct motors north on Highway 280, east on Highway 36 and south on I-35E. Westbound I-94 will remain open.
Free Shuttles to West 7th Street Party
From 3-6 p.m. Top the Tater Shuttles will be picking people up near the event on Harriet Island at the corner of Robert St. & Fillmore Ave. to bring them to the West 7th Street Party.

Metro Transit
Metro Transit is offering FREE RIDES from beginning 1 p.m. on Saturday until 1 a.m. Sunday. To download your free ride pass, click here.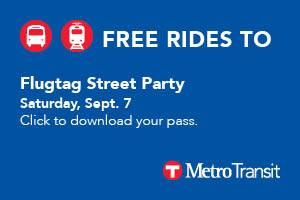 UBER and Lyft
Ride in style with UBER and Lyft - mobile applications that connect riders to drivers at the touch of a button! Get started by downloading the apps here: www.uber.com/app / www.lyft.com/app
More information about transportation and parking can be found here.
You May Also Like
SocialStream