MY ITINERARY (

0

)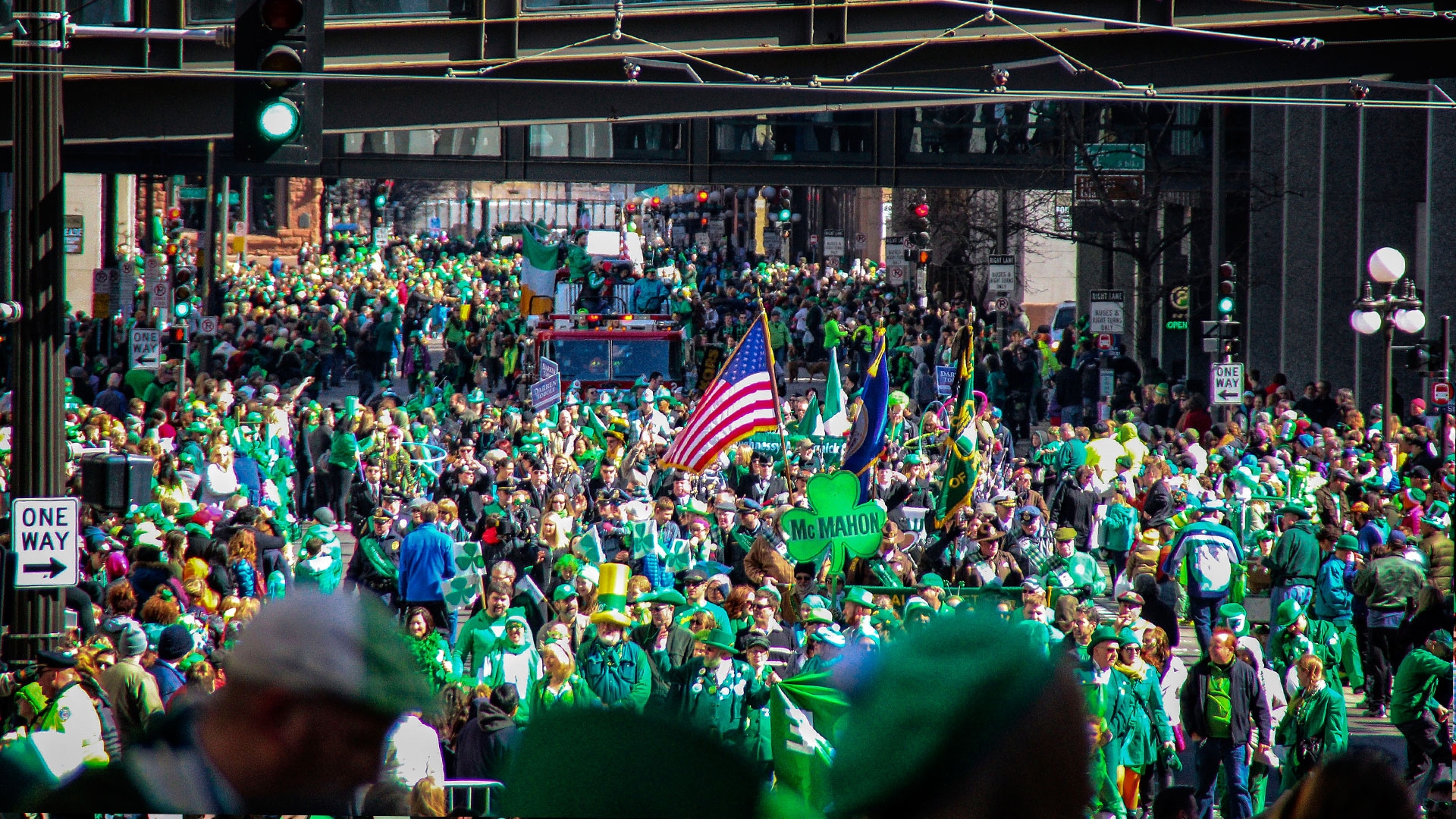 Annual St. Patrick's Day Parade
Around Town
Hockey takes the main stage, but there is so much to do in Saint Paul throughout the NCHC Frozen Faceoff weekend!
With St. Patrick's Day on Thursday March 17, you'll be in-town for a weekend of celebration. We're well-known throughout Minnesota as a place to celebrate our Irish side, and you'll have a great time on West 7th. If you're looking for a lively crowd, we recommend you check out Tom Reid's Hockey City or Patricks' McGovern's Pub.
Want to experience what's new in Saint Paul? Our up-and-coming neighborhood is called Lowertown, and it's just blocks from the Xcel Energy Center. Whether you're looking to try some handcrafted drinks and master cooking or you're down for pizza and a beer, you'll want to visit restaurants in this section of town that's stirred local and national food critics. Start with Ox Cart Arcade & Rooftop, Big River Pizza, and Saint Dinette, and take the time to peep into CHS Field, the best new ballpark from 2015.
If you're spending time in Saint Paul, you'd better get a good taste of the local breweries, and you have plenty of options. The Summit Brewing Company helped launch the craft brewing industry in Minnesota 30 years ago, and Surly Brewing's $30 million destination brewery attracts worldwide attention in the beer industry. Make a day of beer and check out smaller breweries, too; Bad Weather, Flat Earth, Urban Growler, Lake Monster and Saint Paul Brewing all have tap rooms within ten minutes of the Xcel Energy Center.

Dying to be a typical tourist? We have plenty of spots that are unique to Saint Paul, too. You won't want to miss the Science Museum of Minnesota, the Landmark Center or the Wabasha Street Caves if you're looking for a great tour. For the ultimate shopping experience, we're near the Mall of America, and Grand Avenue has great local boutiques, restaurants and shops.
Have questions about Saint Paul? Want to let us know what you're up to? Get at us on Twitter and Facebook.