MY ITINERARY (

0

)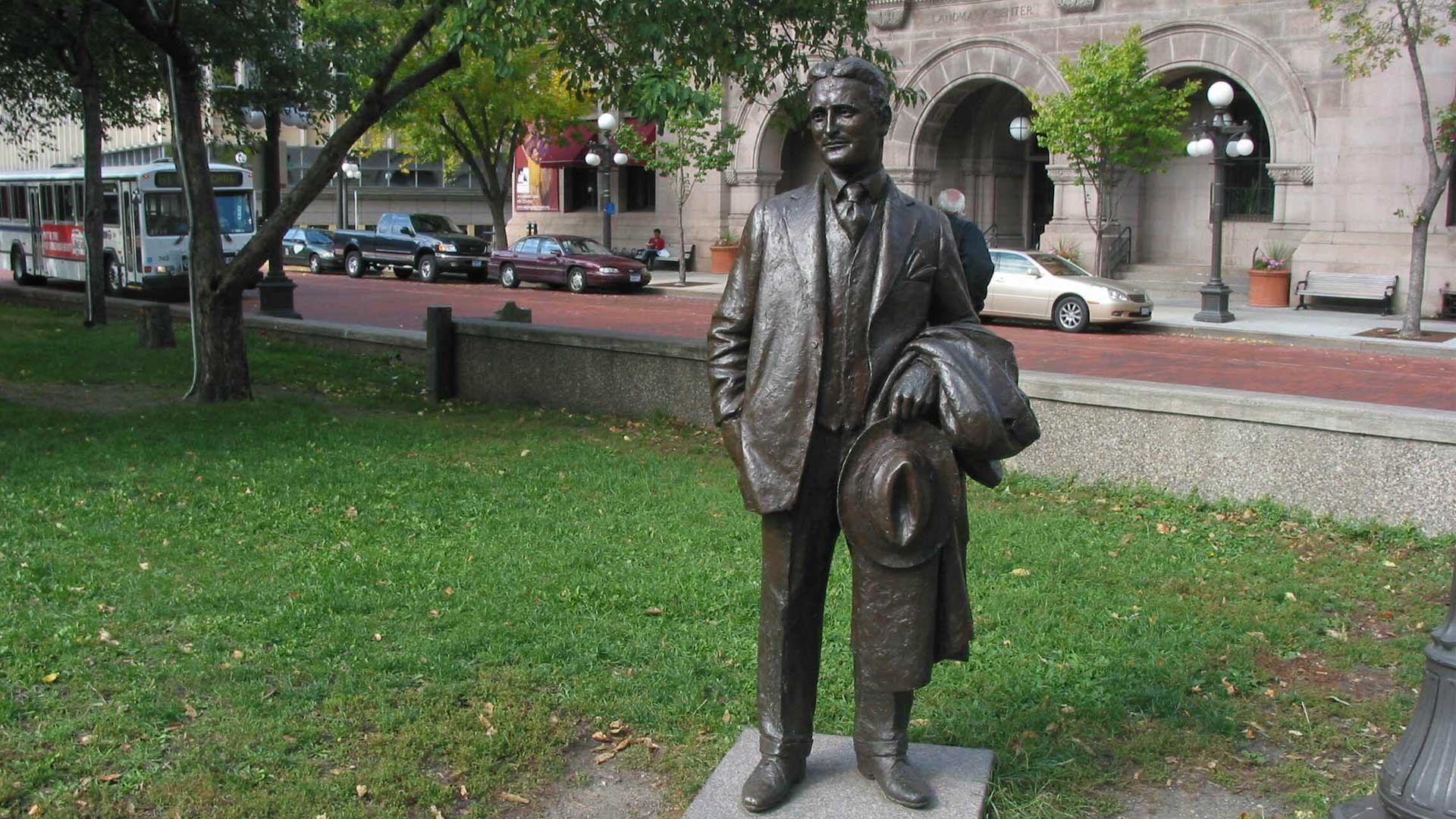 F. Scott Fitzgerald Overlooking Historic Rice Park
Fun Facts & Famous Folks
Saint Paul is Minnesota's capital city and Minneapolis' older twin. Together, the Twin Cities make up the United States' 16th largest metro area; alone, Saint Paul is a laid back, charming tangle of neighborhoods. If Minneapolis is an Appletini, Saint Paul is a fine scotch.
Most cities can't mention Post-it Notes, notorious gangsters, beer and Lite Brites in one historic overview. But, then again, Saint Paul isn't most cities.
Fun Facts
Billie Frechette was tried in room 317 of Landmark Center for harboring a criminal--her boyfriend, John Dillinger.
Saint Paul's five-mile long skyway is the second longest continuous skyway system in the world.
The Minnesota Boat Club's Boathouse, built in 1870, still stands as a tribute to the first amateur athletic association in the state.
Rice Park in downtown Saint Paul is older than Central Park in New York City.
3M, the creator of Scotch tape and Post-it Notes, started in Saint Paul.
Mickey's Diner has been featured in three movies: "The Mighty Ducks", "Jingle All the Way" and "A Prairie Home Companion".
"Peanuts" creator Charles Schulz grew up in Saint Paul. His father owned a barbershop at Snelling and Selby, and he worked at the Pioneer Press.
F. Scott Fitzgerald, an author and Saint Paul native, wrote "This Side of Paradise" in his Summit Avenue home.
95 languages and dialects are spoken in Saint Paul public schools.
The Guinness Book of World Records officially recognizes "Saint Paul Forever", an installation in Union Depot, as the world's largest Lite Brite piece.
The original name of the settlement that became St. Paul was Pig's Eye, a one-eyed whisky trader who had settled here. Before then, the Dakota named it "Imnizaska" as a reference to the white rock bluffs.
Comedian and actor Bill Murray is part-owner of the St. Paul Saints.
The Saint Paul Chamber Orchestra is the only full-time orchestra in the U.S.
Summit Brewing Company helped pioneer the craft brew scene in Minnesota in the 1980s. In its past, Saint Paul has also been home to Schmidt Brewing and Hamm's Brewing.
Famous Saint Paulites
Joe Mauer - All-Star Baseball Player
F. Scott Fitzgerald - Author
Charles M. Schulz - Cartoonist
Dave Winfield - Hall of Fame Baseball Player
Herb Brooks - 1980 Olympic Gold Medal Hockey Coach
Dewitt Wallace - Founder of Reader's Digest
Warren E. Burger - Supreme Court Justice
Garrison Keillor - Author and Host of A Prairie Home Companion
Richard Dean Anderson - Actor (MacGyver)
Loni Anderson - Actress
Paul Molitor - Hall of Fame Baseball Player
SocialStream