MY ITINERARY (

0

)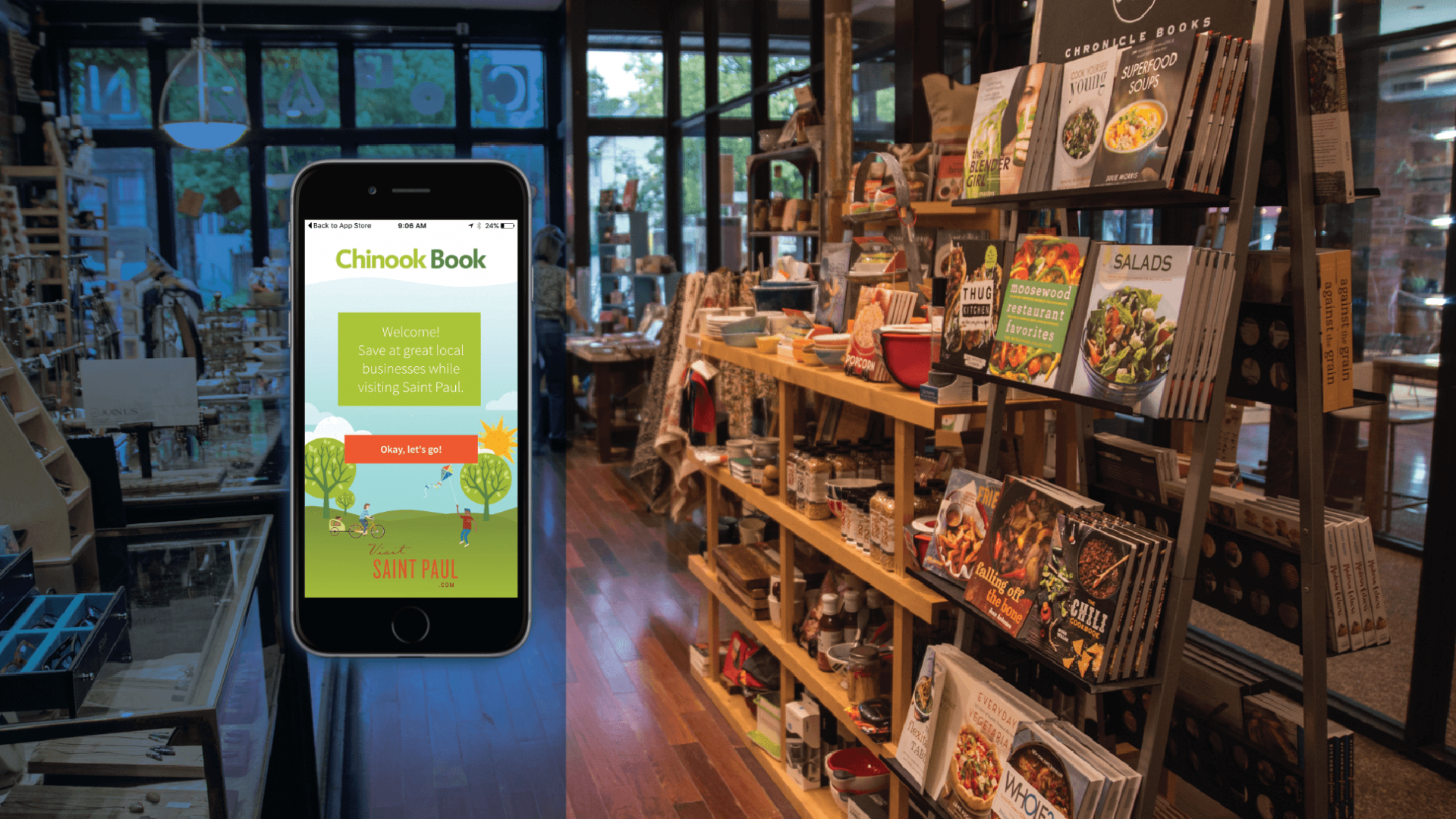 Find Saint Paul Deals with Chinook Book
Visitor Deals
Bring visitors right to your door.
Visit Saint Paul has partnered with Chinook Book to provide a collection of Saint Paul Insider Deals FREE to visitors. Member businesses are invited to offer visitors mobile coupons at no additional cost that are available free via an activation code.
Visit Saint Paul members have the first opportunity to participate in our new mobile deals program.
The mobile coupons are searchable by locations nearby, category, keyword and business name, so there are multiple ways for visitors to discover your business.
Chinook Book has been delivering mobile coupons in the Twin Cities for 5 years with over 15 years of experience partnering with local businesses in Saint Paul.
Participants receive valuable metrics showing the number of coupon redemptions, views and how many people choose to "favorite" your business.
Accepting a mobile coupon is very easy and these are one-time use coupons. Watch a video to see how easy it is to redeem.
Visit Saint Paul Deals are promoted through visitsaintpaul.com, social media, the 2018-19 Official Saint Paul Insider's Guide, conventions/groups and events.
For more information about getting involved, contact Jaimee: jhendrikson@visitsaintpaul.com or 651-265-4857.
Contact Us Related Blog Posts