MY ITINERARY (

0

)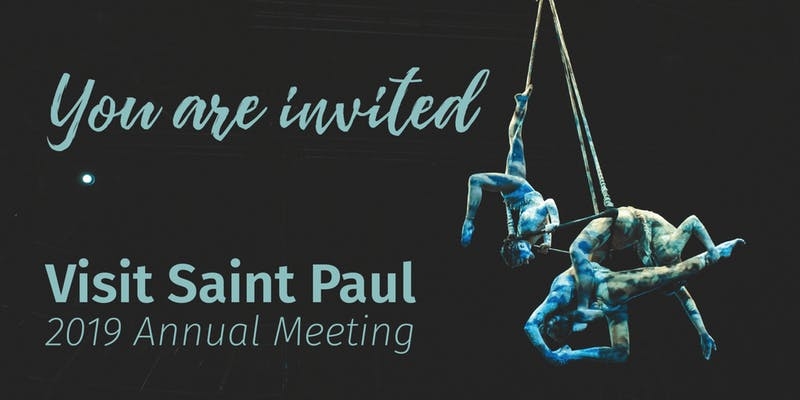 Visit Saint Paul Annual Meeting
Friday, October 4, 2019
Don't miss Visit Saint Paul's Annual Meeting on Friday, October 4, under the big top at Circus Juventas.
Join Visit Saint Paul members, industry professionals, city representatives and community partners as we come together to celebrate accomplishments of the past year in the city and preview new initiatives that will continue to tell our story and grow our destination. We'll recap the past year, share plans for big events that are on the horizon and recognize excellence in our industry with our annual awards.
Keynote Speaker:
The city has identified seven Cultural Destination Areas where neighborhood legacies, stories, and future aspirations co-exist and residents, artists, and entrepreneurs build community and benefit through jobs and business development. Hear from Mayor Melvin Carter about how these areas allow visitors to experience the cultures that make up our city and why that's important to our growth as a destination.
Date:
Friday, October 4, 2019
Location:
Circus Juventas
Time:
11:00am / Registration
11:30am - 1:00pm / Program & Lunch, i
including performance by Circus Juventas
Registration:
$45 / member, $55 / non-member
Sponsorship:
$500-$1000 (includes reserved table of 8)
Click here to register / Click here for sponsorship details

Thank you to event sponsors:


You May Also Like