MY ITINERARY (

0

)
It's All Yours Campaign
Visit Saint Paul has developed a creative marketing campaign to invite visitors to rediscover Saint Paul in response to the coronavirus pandemic.

As consumers settle into the next normal, we want to support our members by bringing more customers back while acknowledging that their mindset has changed. Because of the pandemic, their top concern is safety, but their lust for fun and new experiences is still there. In response to this, Visit Saint Paul has developed a marketing campaign to invite residents and visitors to rediscover Saint Paul.

The Campaign: Right Now, It's All Yours
This creative approach welcomes guests while building on existing brand proof points — with a tone and image selection that's relevant for the times. Each digital ad will feature a differentiator that's unique and tied to our audience interests.
The Plan:
Implement a 3-month digital campaign to draw customers into Saint Paul and lift up our member-base. Digital media consumption is higher than ever, especially video. Use paid media to expand reach past current followers targeting a day-trip radius (120 miles). This allows us to tap into pent-up demand for travel yet acknowledge that visitors may not be ready for a long stay.

Target key visitor personas based on their motivations to visit Saint Paul and their likelihood to engage during the pandemic.
Utilize messaging with a strong call-to-action that invites people back into the city now.
Use safety messaging throughout the customer journey to overcome concerns. Consumers have a show-not-just-tell mentality right now. We must provide content that gives them peace of mind and shows that Saint Paul destinations have changed to accommodate their concerns.
The Assets: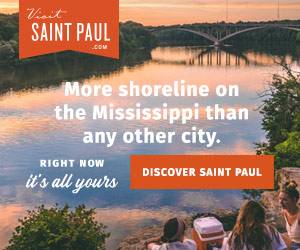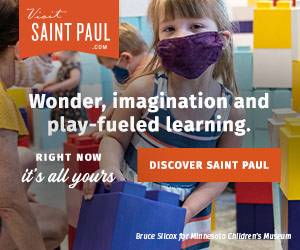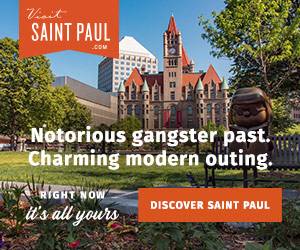 Facebook/Instagram Ad Examples