The Hold Steady with special guests Bob Mould Band and Dillinger Four
September 2, 2023 7:00 PM
Overview
Formed in 2003, this Brooklyn-based band originally from Minneapolis has released eight albums to date, numerous singles and played more than a thousand shows, including in all 50 U.S. states and throughout Canada, Europe and Australia. The Hold Steady's music has appeared in movies, advertising and TV, including on "Game of Thrones" and "Billions." In addition, the band has written original material for the Seth Meyers cartoon "The Awesomes" and Meyers' 2019 stand-up special "Lobby Baby."

2023 marks The Hold Steady's 20th anniversary and will bring an expanded collection of music and activities to celebrate the milestone with fans. The band's ninth album, "The Price Of Progress," was released in March on its own Positive Jams record label via Thirty Tigers. Akashic Books published the first-ever The Hold Steady book in July. Titled "The Gospel of The Hold Steady: How A Resurrection Really Feels," the book was written by Michael Hann and the band and features an oral history of The Hold Steady's 20 years, along with stories from renowned music writers and contributions from fans of The Unified Scene.

Released in 2021, The Hold Steady's record "Open Door Policy" achieved the band's highest chart position of any album, debuting at No. 6 on the Billboard Current Album Chart. Vulture gushed that the record "expands their horizons" and "gives The Hold Steady new heft and variety without undercutting the sharpness of the hooks or singer-guitarist Craig Finn's heart-wrenching novelistic lyricism."The Hold Steady is Bobby Drake (drums), Craig Finn (vocals), Tad Kubler (guitar, vocals), Franz Nicolay (keyboards, vocals), Galen Polivka (bass), and Steve Selvidge (guitar, vocals).
The Hold Steady with special guests Bob Mould Band and Dillinger Four
Minnesota State Fairgrounds
Address
1265 Snelling Avenue North
Saint Paul, MN 55108
Phone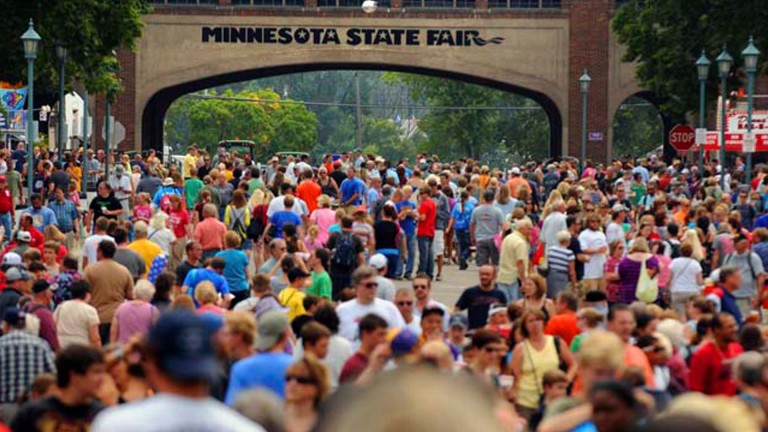 1265 Snelling Ave N Saint Paul, Minnesota 55108 (651) 288-4400 Como Park
Minnesota State Fairgrounds1265 Snelling Ave N
Saint Paul, Minnesota 55108