MY ITINERARY (

0

)
October
1
Culinary
Rails & Ales: Light Rail Brewery Crawl
Next Upcoming Date: Friday, October 1 2021
Self-guided experience at breweries along the Green line
Location: Breweries along the Green Line
Join us as we come together to celebrate community and craft beer on one epic weekend on this year's 8th Annual 'Rails & Ales'!

This self-guided experience takes place over the course of 3 days, with the goal of creating a fun-filled weekend (Friday, October 1 at 4 PM through Sunday, October 3 at 6 PM). With more time to explore, you'll be able to visit even more taprooms, all while not having to fight crowds during these unusual times.

TICKET INCLUDES:
• Special Edition 2021 Rails & Ales T-Shirt
• Your First Two Pints of Beer
• Discounts and Deals at Featured Taprooms
• Your Metro Transit Pass for all 3 days of the "Crawl"
• Access to 18 Local Taprooms Along the Green Line
• Event Guide to Help You Plan Your Self-Guided "Crawl"
• Live Music, Special Beers, and Fun Guru Pop-Ups at Select Breweries
• Chances to find the infamous "Golden Ticket" for an additional Beer Token
• Entry to Win Prizes and Giveaways
• Access to a Kick-Off Party
• Opportunity to Support Small Businesses!
Visit our website
Buy Tickets
Add To Itinerary
GetKnit Events is a full service event, tour, and sightseeing company that cultivates… Read More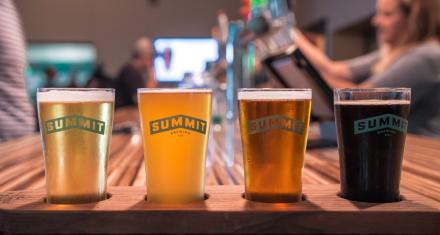 You have a lot of friends. We have a lot of breweries. Coincidence? We don't think so. Read More
Upcoming Dates