MY ITINERARY (

0

)
Kids & Family, Holiday / Seasonal
Pumpkin Decorating at the Farmers' Market
Sorry, this event has already happened
Please check out our events calendar for current events in Saint Paul.
Location: Sai
Time: 9:00 AM to 12:00 PM
290 5th St E , St Paul, Minnesota
The Saint Paul Farmers' Market in Lowertown will host its annual Pumpkin Decorating Station at the Lowertown Market on Saturday and Sunday, October 23-24, There will also be live music at the market.
Visitors will find an abundance of seasonal produce including gourds, pumpkins, squash, peppers, eggplant, cabbage, potatoes and other root veggies, greens including kale, spinach, and sweet potato greens, apples, cranberries, and much more. Other favorite finds include local honey, meats, cheese, eggs, baked goods, and other delicious foods. The downtown location also offers fresh, cooked foods including Chef Earls' BBQ, Golden's Bagels, Natasha's Pierogis, Minnebun's steamed Bao buns, donuts, and the coffee is free before 9am.
Visit our website
Add To Itinerary
Nothing says summertime like succulent fruits, vegetables perfect for grill season, and… Read More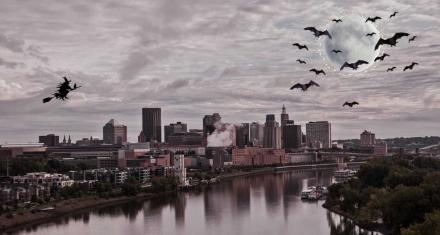 Wondering how to celebrate Halloween in 2021? We've put together a list of festivities for you to get your ghoul and goblin on in #MYSAINTPAUL. Read More