Pitbull - Can't Stop Us Now Summer Tour 2022 with very special guest Iggy Azalea
August 28, 2022 7:00 PM
Overview
Pitbull invites disruption on a global scale as a GRAMMY®-winning independent international superstar, education advocate, business entrepreneur and motivational speaker. With countless awards, dozens of international No. 1s, hundreds of gold and platinum certifications, millions of single sales, 25 million album sales, and cumulative video views in excess of 15 billion, one of the most impressive careers in music history set the stage for him to make true change. He returned to the road in 2021 with the sold-out I Feel Good Tour, packing arenas and amphitheaters coast-to-coast. Speaking of which, Pitbull has performed for millions worldwide. He maximizes his own creative, entrepreneurial and personal freedom, yet again, on his next long-awaited English album, coming soon. Iggy Azalea is a GRAMMY®-nominated and multi-platinum-selling Australian musician who has become one of the most accomplished artists in music history. Her 2014 debut album "The New Classic," which debuted at No. 1 on the Billboard Charts - a first for an international female artist, spawned a U.S. chart-topping trifecta of worldwide No. 1 multi-platinum smash hits: "Fancy" (featuring Charli XCX, 8x platinum); "Black Widow" (featuring Rita Ora, 4x platinum); and "Problem" (collaboration with Ariana Grande, 6x platinum). "Fancy" was the longest leading Hot 100 No. 1 hit by a female rapper in chart history, Billboard's 2014 Song of the Summer, iTunes Best Song of 2014, the year's most-streamed song on Spotify, and the most-watched music video on Vevo.
Tickets go on sale April 15
To email, go to https://www.mnstatefair.org/co...
Pitbull - Can't Stop Us Now Summer Tour 2022 with very special guest Iggy Azalea
Minnesota State Fairgrounds
Address
1265 Snelling Avenue North
Saint Paul, Minnesota 55108
Phone
Midway
Admission
$84, $59, $49 & $39
Pitbull - Can't Stop Us Now Summer Tour 2022 with very special guest Iggy Azalea1265 Snelling Avenue North
Saint Paul, Minnesota 55108

Buy Tickets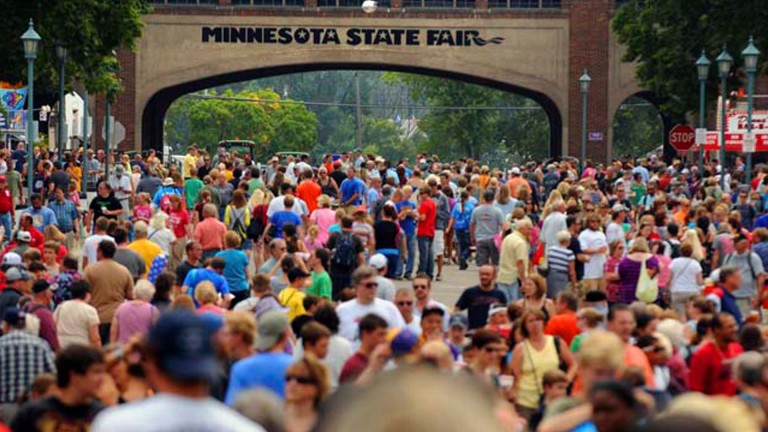 1265 Snelling Ave N Saint Paul, Minnesota 55108 (651) 288-4400 Como Park
Minnesota State Fairgrounds1265 Snelling Ave N
Saint Paul, Minnesota 55108