MY ITINERARY (

0

)
Arts & Culture
Night Light Projection Mapping
Sorry, this event has already happened
Please check out our events calendar for current events in Saint Paul.
Night Light at Western Sculpture Park
Location: Western Sculpture Park
387 Marion St. , St. Paul, Minnesota
Public Art Saint Paul and partners are excited to bring a fascinating, public-facing digital media experience to Saint Paul in their pilot program—Night Light at Western Sculpture Park—which will focus on a special video technique called "projection mapping."
A cohort of five creatives from BIPOC communities will share projection mapping - a mesmerizing nexus of public art and technology with videos projected onto unconventional surfaces - with the public at Western Sculpture Park. Program dates are Friday, September 24 and Saturday, September 25 at dusk.

Visit our website
Add To Itinerary
Public Art Saint Paul places artists in leading roles to shape public spaces, improve city… Read More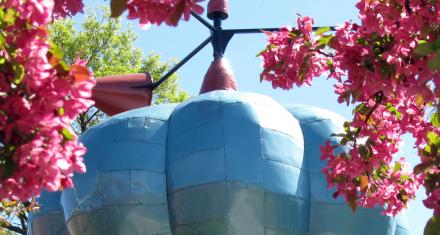 These out-of-the-way locations should be on your radar if you're into murals, sculptures and other public art. Read More