Live & UnZoomed: REO Speedwagon & Styx with special guest Levon
September 1, 2022 7:00 PM
Overview
Formed in 1967, signed in 1971, and fronted by iconic vocalist Kevin Cronin since 1972, REO Speedwagon is a band where the main constant over the decades is a never-ending desire to give its all to its fans, year in and year out. In the 1970s, the band's unrelenting drive and non-stop touring and recording jump-started the burgeoning rock movement in the Midwest. Platinum albums and freeform FM radio staples such as "Ridin' the Storm Out" followed, setting the stage for its ninth studio album, 1980's explosive "Hi Infidelity," which spent 15 weeks at No. 1. The album has received Recording Industry Association of America®'s (RIAA) 10X Diamond Award for surpassing sales of 10 million in the U.S., fueled by massive hit singles such as "Keep On Loving You" and "Take It On the Run." All these years later, "Hi Infidelity" still remains a high-water mark for rock bands. In all, REO has an RIAA-certified 22 million albums sold in the U.S. and 40 million around the globe, with a string of gold and platinum records and international hit singles, including "Roll with the Changes," "Time for Me to Fly," "Can't Fight This Feeling," "Back on the Road Again," and others.
Tickets go on sale on April 22
To email, go to https://www.mnstatefair.org/co...
Live & UnZoomed: REO Speedwagon & Styx with special guest Levon
Minnesota State Fairgrounds
Address
1265 Snelling Avenue North
Saint Paul, Minnesota 55108
Phone
Midway
Live & UnZoomed: REO Speedwagon & Styx with special guest Levon1265 Snelling Avenue North
Saint Paul, Minnesota 55108

Buy Tickets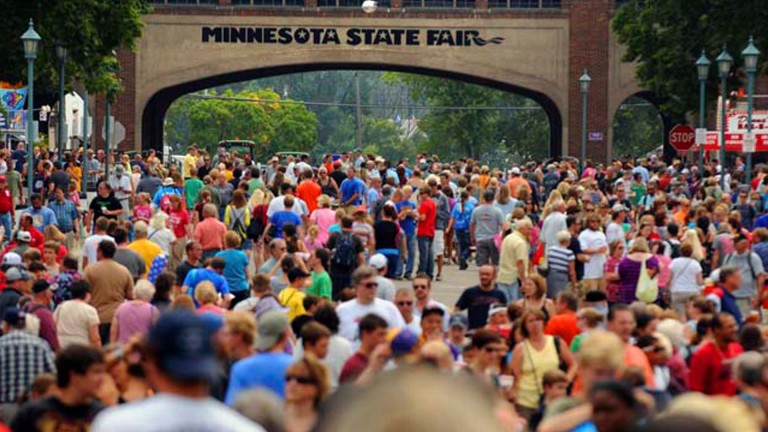 1265 Snelling Ave N Saint Paul, Minnesota 55108 (651) 288-4400 Como Park
Minnesota State Fairgrounds1265 Snelling Ave N
Saint Paul, Minnesota 55108