Kickoff to Summer at the Fair
May 25, 2023
Overview
Thursday, May 25: 4 p.m. to 9 p.m.
Friday, May 26: 4 p.m. to 9 p.m.
Saturday, May 27: 11 a.m. to 7 p.m.
Sunday, May 28: 11 a.m. to 7 p.m.
The third annual Kickoff to Summer at the Fair will return May 25-28, 2023! Enjoy a slice of the fair! Get together with family and friends, savor State Fair food favorites at 30+ vendors, raise a glass to a bright summer ahead, tap your toes to live music on three stages, enjoy activities and attractions for the whole family, shop 20+ specialty Minnesota merchants, and so much more! This is the ultimate way to kick back and relax at the iconic State Fairgrounds! Plus, there's free parking!
NEW THIS YEAR:

The ever-popular Milk Run 5K Race, presented by By the Yard, will take place Saturday, May 27 at 9 a.m. You'll be able to purchase tickets immediately when they go on sale for the Kickoff date you'd like to attend without going through a lottery process! And new activities await! To make this an extra-special experience, attendance is limited per day.
Tickets and complete event details will be available in early April. Stay tuned! To be among the first to know, sign up for our e-newsletter.

Kickoff to Summer at the Fair
Minnesota State Fairgrounds
Address
1265 Snelling Avenue North
Saint Paul, MN 55108
Phone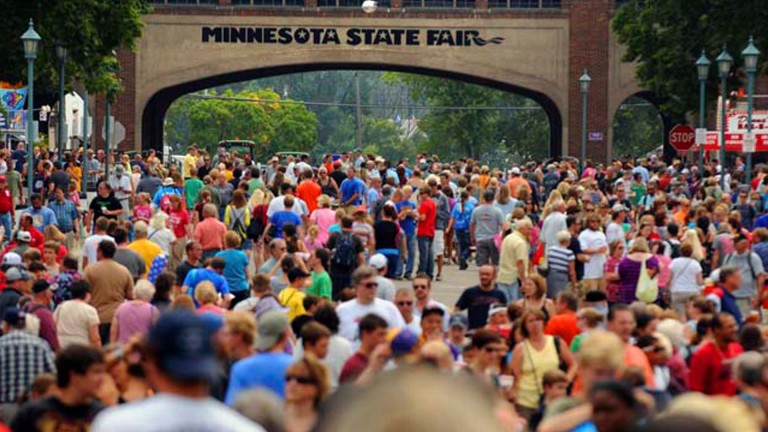 1265 Snelling Ave N Saint Paul, Minnesota 55108 (651) 288-4400 Como Park
Minnesota State Fairgrounds1265 Snelling Ave N
Saint Paul, Minnesota 55108