MY ITINERARY (

0

)
Holiday & Seasonal, Kids & Family
Free Learn to Skate Lessons presented by Can Can Wonderland
Sorry, this event has already happened
Please check out our events calendar for current events in Saint Paul.
FREE Mini Skating Classes at Wells Fargo WinterSkate in downtown Saint Paul.
Location: Wells Fargo WinterSkate
Time: 12:00 PM to 1:00 PM
379 St Peter St, , St Paul, Minnesota 55102
Skaters of all ages and abilities are encouraged to join Twin Cities Professional Skating Instructors on the ice for fun, laughs and learning! Whether you've never skated or what to learn that special trick or just hone your skills – Learn to Skate USA is for YOU!

Proudly sponsored by Can Can Wonderland
Admission: Free!
Visit our website
Add To Itinerary
Indoor artist-designed mini golf, arcade, restaurant, craft cocktail bar, and two stages Read More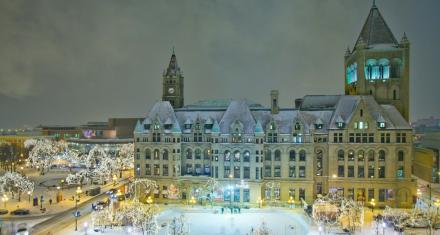 Embrace the cold-weather winter wonderland and hit the town for these seasonal events. Read More