August 29, 2023 7:00 PM
Overview
At the 65th Annual Grammy Awards, Brandi Carlile won three more awards, bringing her total number of Grammy wins to nine. This year's awards included Best Americana Album ("In These Silent Days"), Best Rock Song ("Broken Horses") and Best Rock Performance ("Broken Horses").

Inspired by the mining of Carlile's own history while writing her #1 New York Times best-selling memoir "Broken Horses," "In These Silent Days" was released last fall to overwhelming acclaim. The album follows Carlile's 2018 breakthrough Grammy Award-winning album "By The Way, I Forgive You." In the years since – in addition to collaborative projects with Elton John, The Highwomen, Tanya Tucker, Soundgarden, Alicia Keys, Dolly Parton, Barry Gibb, Leslie Jordan, Brandy Clark and more – she has been recognized for her work as a performer, songwriter and producer. She has been awarded Billboard's Women In Music Trailblazer Award, Country Music Television's Next Women of Country Impact Award, and she's received multiple recognitions from the Americana Music Association Honors & Awards, including 2022's Song of the Year ("Right on Time"); 2021 and 2019's Artist of the Year; and 2020's Album of the Year ("Highwomen"), Group of the Year (The Highwomen) and Song of the Year ("Crowded Table").

Adding to an already triumphant career, this year Carlile will perform at her inaugural "Mothership Weekend," a three-day Mother's Day celebration festival; headline her once-in-a-lifetime "Echoes Through the Canyon" weekend at Washington's Gorge Amphitheatre; and she'll join P!NK on her "Summer Carnival 2023" stadium tour later this year.
Brandi Carlile
Minnesota State Fairgrounds
Address
1265 Snelling Avenue North
Saint Paul, MN 55108
Phone
Admission
$199, $109, $99 & $79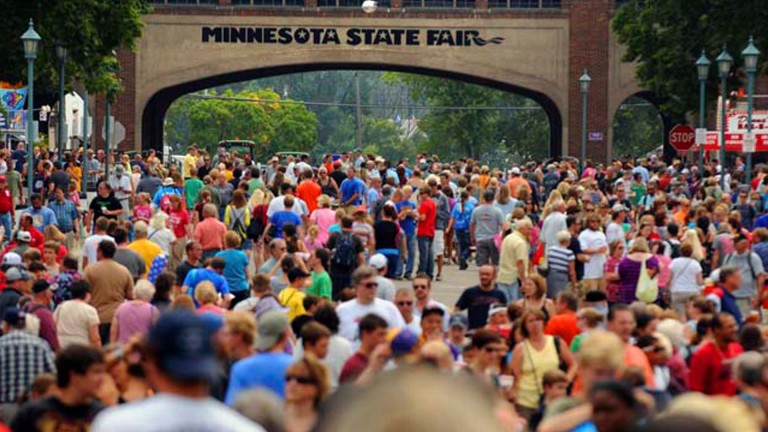 1265 Snelling Ave N Saint Paul, Minnesota 55108 (651) 288-4400 Como Park
Minnesota State Fairgrounds1265 Snelling Ave N
Saint Paul, Minnesota 55108