MY ITINERARY (

0

)
January
12
Retail & Shopping, Culinary
12welve Eyes Brewing Bottle Release!
Sorry, this event has already happened
Please check out our events calendar for current events in Saint Paul.
12welve Eyes Brewing Barrel-Aged Barleywine Bottle Release!
Location: 12welve Eyes Brewing
Time: 11:00 AM to 11:00 PM
141 E 4th Street, Suite LL2 , Saint Paul, Minnesota
12welve Eyes Brewing is releasing 100 bottles of its Barrel-Aged Barleywine! Aged in a Buffalo Trace barrel for 8 months, this batch of Barleywine leans towards the English style of this complex, malt-dominant ale, and is much more traditional than our first batch from 2017: LIL bUZI VERT. Both the bourbon and barrel character in this upcoming Barrel-Aged Barleywine beautifully compliment the caramel flavors of the beer backed by a dark fruit sweetness. Available for sale in our taproom at 11am on Saturday, Jan. 12th!
Contact: info@12eyes.com
651-493-8106
Visit our website
Add To Itinerary
12welve Eyes Brewing is a nanobrewery & taproom located in the basement of the historic… Read More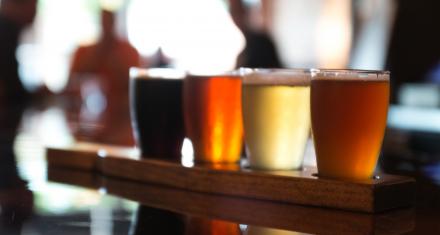 While it's hard to have a bad time at a taproom, having the right people with you to check it out can turn a few samples into a memorable night. Read More