MY ITINERARY (

0

)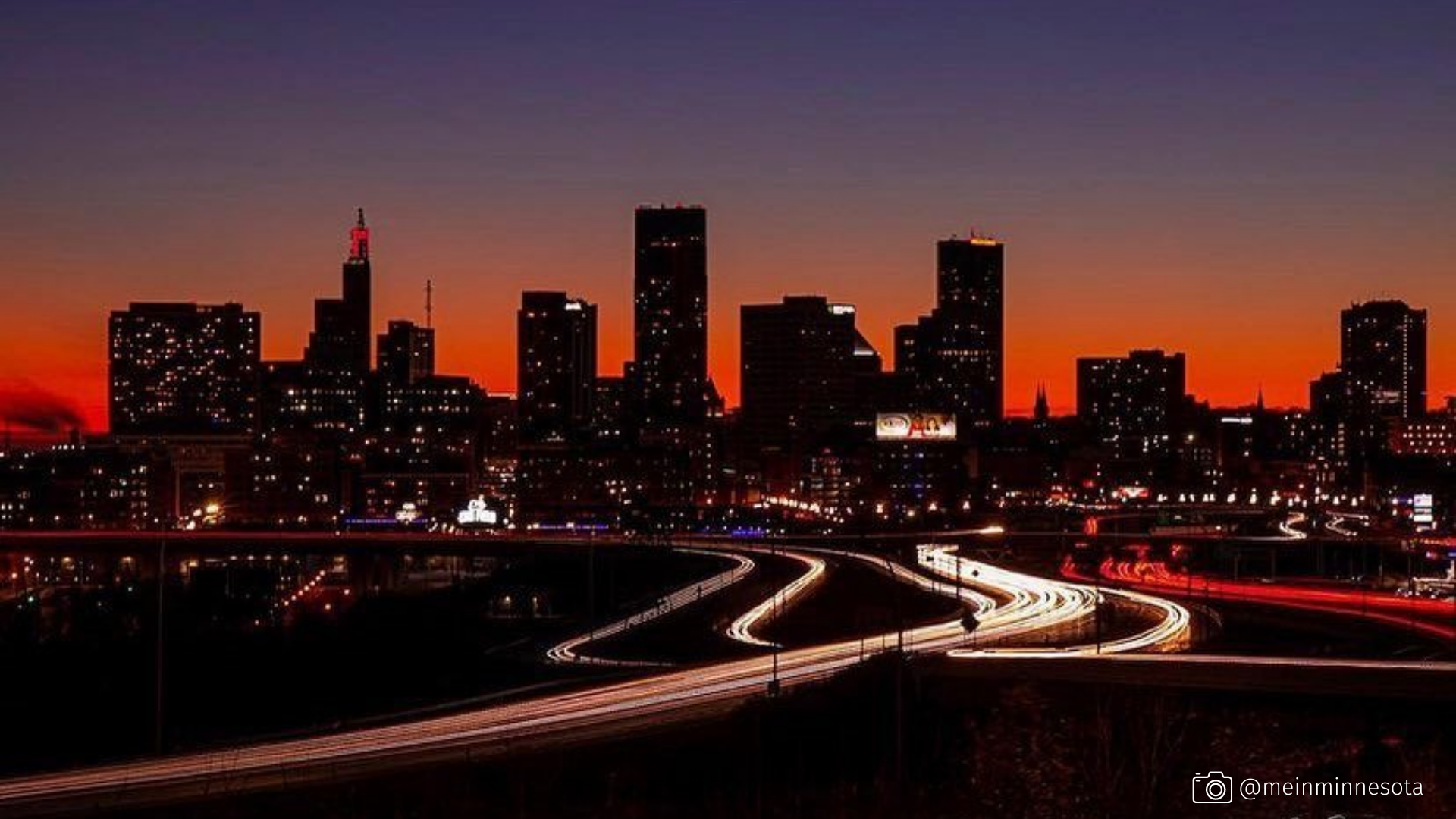 Exciting things are on the horizon!
What's New in 2022
It's a new year full of exciting developments to welcome you back to Saint Paul!
Here are just a few of the things we're looking forward to in 2022:
New Experiences

Viking River Cruises (August 2022) This is BIG! Beginning in August 2022, the award-winning Viking Cruises debuts their "The Thinking Person's Cruise®" to the Mississippi River, with voyages on the Upper and Lower Mississippi River, between St. Paul and New Orleans. It's going to be amazing to see the state-of-the-art Viking Mississippi as it docks and departs from Lower Landing.
Big Anniversaries

Bell Museum's 150th anniversary Since its humble start in 1872 as a one-room cabinet of curiosities, the University of Minnesota's Bell Museum of natural history has become one of the state's most important cultural institutions. To mark 150 years, a yearlong celebration includes new exhibitions, an original planetarium show, and events throughout 2022.
30 Seasons of Fun The St. Paul Saints are celebrating a milestone season - it's been 30 years since the "little team that could" started out in 1993. Thirty years later and they're starting their first full season as a Triple-A affiliate of the Minnesota Twins. With Major League Baseball's announcement that the season will be extended by six games, there will be 150 home games at CHS Field between April and September. That's A LOT of fun - and Fun Is Good!
Game On
Return of NCHC Frozen Faceoff (March 18-19, 2022) After not holding its championship tournament at Xcel Energy Center the last two seasons due to the pandemic, the National Collegiate Hockey Conference (NCHC) is bringing its championship tournament back 'home' to Saint Paul in 2022. The winner receives an automatic bid to the NCAA tournament—so it's kind of a big deal. Enter to win tickets
NCAA Women's Final Four (April 1-3, 2022) A champion will be crowned here when the best teams in women's college basketball arrive in the Twin Cities to compete in the NCAA Final Four at Target Center. In addition to high caliber hoops, the week includes Tourney Town, a free fan festival; the Super Saturday Concert; and more.
50th Anniversary of Title IX (2022) MN Sports & Events is honoring female champions with the celebration of Title IX, the federal civil rights law that removed barriers for girls and women in education and sports. Title IX Championship Tour honors and celebrates the contributions that Minnesota female athletes/leaders have made to the advancement of girls' and womens' sports.

MLS All-Star Game (August 10, 2022) The top MLS players of the world's game will be in town for the MLS All-Star Game at Allianz Field. A week-long series of events includes community initiatives, concerts, parties, the MLS All-Star Skills Challenge and more.
New Events
St. Patrick's Day Parade (March 17, 2022) We're getting our green on as one of the best St. Patrick's Day parades in the nation returns to downtown Saint Paul at noon on March 17. The parade isn't new, but the party is - the St. Pat's Association has added a post-parade concert at CHS Field with live music by The Northerly Gales and Tim Sigler. Count us in!
All Night Arts Fest (June 11-12, 2022) Northern Spark is bringing back the dusk-to-dawn element of their festival and the theme is "What the World Needs Now". It's got a Saint Paul focus on the Rondo, Frogtown and Little Mekong neighborhoods, Mississippi River and partners like Victoria Theater Arts Center, Springboard for the Arts and Rondo Community Library, and we can't wait!

Latvian Song & Dance Festival (June 29-July 4, 2022) Coming to Minnesota for the first time, the state's Latvian community welcomes thousands of dancers and dozens of choirs from North America and Europe to Saint Paul. Music, dance, theater and film of Latvia will fill venues like the Ordway, Cathedral of Saint Paul, Xcel Energy, Palace Theatre and Landmark Center for this five-day celebration that is sure to be a feast for the senses.
American Craft Made ( October 7-9, 2022) There's something about craft that brings people together. Formerly known as the American Craft Council show, artists from across the country return to Saint Paul for American Craft Made. Get to know the maker and celebrate all things handmade.

New Restaurants
Hepcat Coffee (Now open!) Stop in the lobby of downtown's Osborn 370 for coffee, breakfast and lunch sandwiches, and other delicious treats from local chef Terry John Zila.
Emerald Lounge (February 2022) A new wine and cocktail bar is opening on West 7th, right next to Claddagh Coffee. In addition to an extensive wine list and craft cocktails (both with and without alcohol), expect tapas-style plates and shareable entrees.
Momento (March 2022) Morrissey Hospitality's new concept opening in the former Pazzaluna space. The restaurant and bar will feature new American all-day fare with an urban, modern vibe and daily social hour.
Kalsada (Spring 2022) The owners of Cafe Astoria are planning a modern Filipino restaurant in the former Augustine's space. They will serve Filipino-style breakfast alongside American breakfast dishes and Cafe Astoria's favorites in the morning and then switch over to table service for dinner with modern Filipino fare.
Mickey's Diner (Spring) Mickey's took the pandemic seriously and suspended 24/7 service for the first time in its 80 year history. During the closure, owners took the time to make some updates and they anticipate reopening in Spring 2022.
Mario's Pizza (Coming soon) The owners of Estelle are bringing pan-style pizza and classic Italian heroes to their new spot on Cleveland Avenue.

The Apostle supper club and False Eye Doll tiki bar and voodoo lounge (Spring 2022) Located across from Xcel Energy Center, the supper club plus tiki bar will also have a piano bar with live music multiple nights a week.

New Places to Stay
Radisson Capitol Ridge The former Best Western just off I-94 and next to the Minnesota State Capitol complex is now the Radisson Capitol Ridge. The contemporary hotel has modern rooms and suites, a pool, hot tub and fitness facilities.
There are several other recently opened spots downtown that will make you feel at home, including Drury Plaza Hotel, Celeste St. Paul and SpringHill Suites.
New Shows on Stage
Waitress at The Ordway (March 8-13) This Broadway production features music from pop singer-songwriter Sara Bareilles. It's the story of a hardworking woman facing a life crisis who finds her only solace in baking pies.
Parks: A Portrait of a Young Artist at History Theatre (March 19 -April 10, 2022) Inspired by Gordon Parks' book "A Choice of Weapons", this production tells the story of his journey from home to St. Paul at age 14 after his mother's death. His choice of a camera to fight back hatred and discrimination and his passion as an artist would lead him to become a major figure in the American cultural landscape.

Weathering at Penumbra Theatre (April 30 - May 22) This world premiere is an intimate portrait of a couple navigating excruciating loss. As generations of women encircle the heartbroken and the sacred work of grief gets underway, we all become part of their healing journey.
Airness at Park Square Theatre (May 11-June 5, 2022) Don't miss this regional premiere about five oddball rock fanatics vying for a palace at the National Air Guitar Championship.
Related Blog Posts
Suggested Content
You May Also Like
Upcoming Events
More Info >