MY ITINERARY (

0

)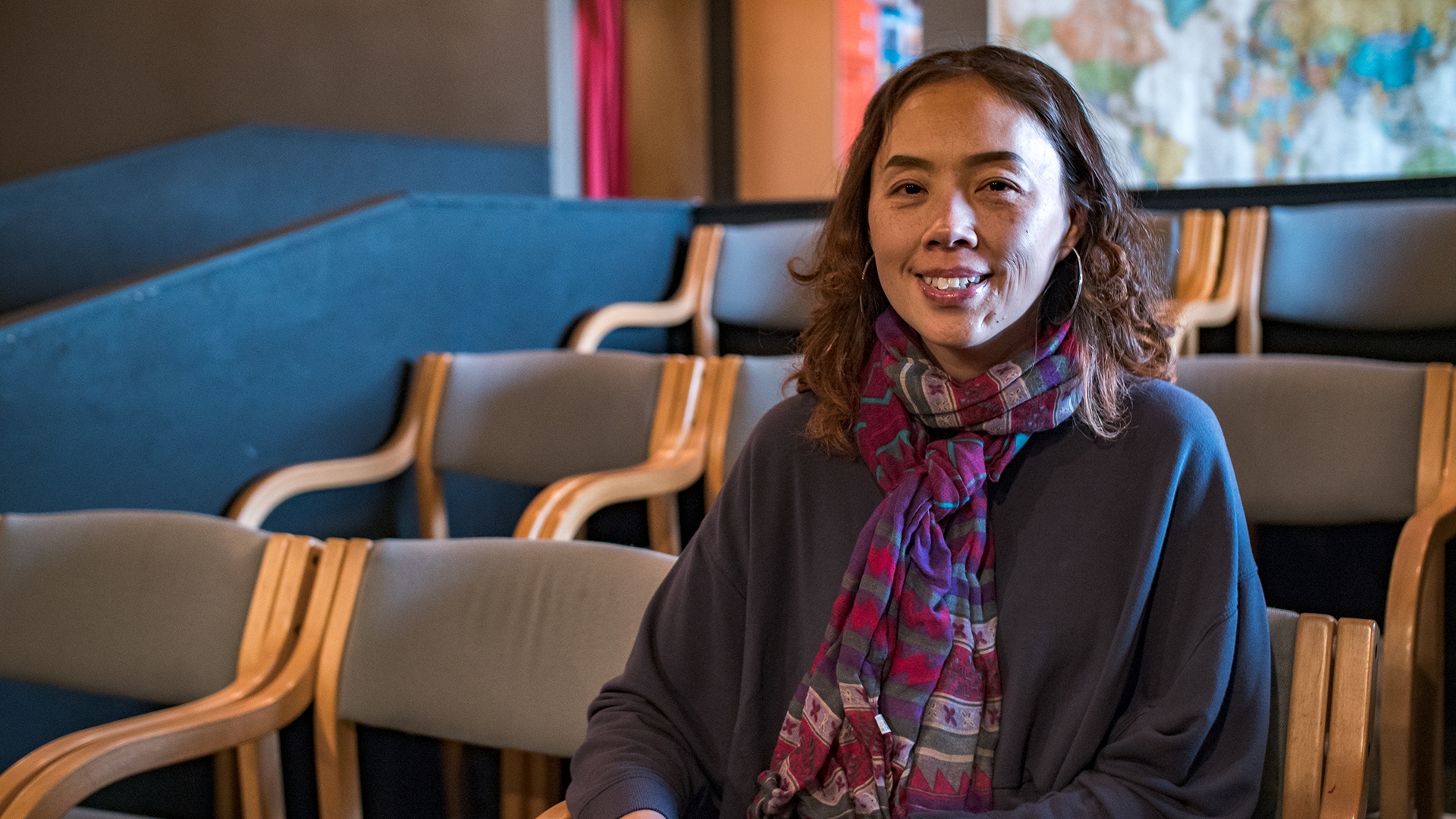 Saint Paul Insider: Katie Ka Vang
Katie Ka Vang
Katie Ka Vang is a theater artist, playwright and director of Arts and Culture for the Asian Economic Development Association (AEDA). She leads the creative placemaking team that activates the Little Mekong district with events like the Night Market.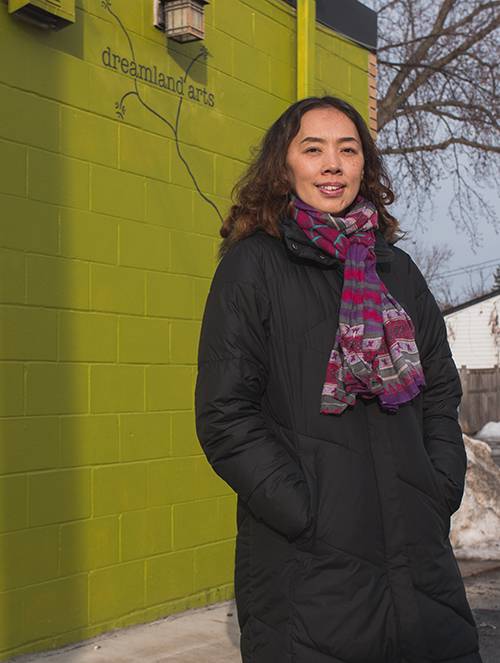 How long have you lived in Saint Paul?
I've lived in Saint Paul for 17 years.
What made you stick around?
The community aspect of everything. And, more recently, the entrepreneurial spirit. Even in this place that we're at right now (Dreamland Arts)—the owner, Z, is an artist but he had an idea to have his own place. As an artist, sometimes when you're attached to an organization, they are all these protocols and red tape you have to go through and I think that kind of hinders creativity. When you're the owner of your own space, you can kind of do whatever you want to do.
What makes Saint Paul unique?
We are bold. Even though it's negative 20, were still out doing our thing—not giving a damn about the weather. You're not stopping me from connecting with my community and my people.
Describe your work with the AEDA.
I'm the director of Arts and Culture, but I also lead a creative placemaking team. The idea behind creative placemaking is to really activate and bring visibility to our district through arts and culture. The Night Market we hold every year brings in about 15-20,000 people within a two and a half block radius. We have about 112 vendors and artists, and arts activities. Another initiative is working with artists to give them the skills they need to become entrepreneurs.
And how about your personal work as a playwright?
I'm working on a couple of scripts right now. One is called Spirit Trusts, and it sort of straddles these different dimensions of a lost spirit. I'm also working on another play, tentatively called Fast Forward Motions. It's an ensemble piece with a collective of six to eight different women, around volleyball. I'm a huge volleyball player and I played volleyball for about 16 years in the community. The Hmong July 4th soccer tournament happens in Saint Paul—I've been playing in that since I was 13, so I was really interested about connecting community and how women back in the 90s built community using volleyball. Really just raising the nuances of these women and what keeps them going, and then there's this inner community drama and political things around volleyball. Yet, they come together and form a community around this championship. Sort of a little window into their lives—I'm hoping to finish it soon.
What is the arts and culture scene like in Saint Paul?
It's very diverse. My favorite theater is Dreamland Arts. I feel like the charm about that, though it's not very big, is the pieces always really touch my soul. I always leave feeling lifted—like I learned something a little more about myself and hopefully I can become a better person, walk this world a little different or be more mindful of certain things. The last show I saw was "Hand in Hand" about Helen Keller and Ann Sullivan's relationship. The whole piece, the audience had to close their eyes and it was this amazing immersive, experiential piece. And I'm like, "I think this is one of the best pieces I've seen in years because I've experienced. This is what theater should always be about."
Tell us more about seeing live theater in Saint Paul.
I feel like there's an honesty and sort of hyperlocal story highlighted here, specifically at Dreamland Arts. That's one thing that I really appreciate because I'm part of conversations around theater at a national level, so everyone's always talking about how to make it more universal—commercializing something so you hit your double bottom lines. I think the narrative and the stories that come out of Saint Paul are very personal and, my sort of secret is the more specific you are, that's the universality element of it.

What other spots would you recommend for theater?
I am also a big fan of Penumbra. They bring in national artists who are very community minded and I really appreciate that about them. I feel like the quality of their work never falters—I'm a big supporter of that. There are also a bunch of pop-ups. Whenever we have the Night Market, there's always some kind of performance art happening—people walking around storytelling or behavioral arts that are interactive.
Where do you go to see live music?
I love Black Dog and their live music. One day I went in and they had a cellist and an electric guitarist just going off. And I'm like, "What's happening? Something's happening. We don't know what it is, but that's what art is, right?" Something's happening. It's just a very visceral experience.
Where would you recommend to a visitor who wanted to experience the city's arts and culture?
Something that you cannot miss is Hmong Village. It's a one stop shop—you get your food, cultural crafts, you can even get produce if you want. Grab some herbal cough medicine AND get your haircut. Also, the Little Mekong district and Western Sculpture Garden. Come to Thai Garden for lunch and stay for whatever fun activity is happening at Fuse. Then walk about a block to Wonders Ice Cream. Get Thai Iced Tea from Thai Café. Catch a show at Dreamland Arts.

What is the experience like at Hmong Village?
When you walk in, you will be bombarded with a ton of smells—good and foreign. It will be loud, depending on the time of the day. There will be children running around and a lot of friendly faces smiling at you. A lot of everything.
What festivals and events do you think people should experience?
Little Mekong Night Market and Rondo Days.
What is your favorite place in Saint Paul?
A Vietnamese joint called Trieu Chau. They're small, but they have the best pho—I always go there for pho. It's a mom and pop shop—local food, locally owned. It's been there for at least 20 years. It's survived a lot of transitions.

Any favorite activities?
I like to walk the lakes, Central Park in the Rondo district and by the Mississippi River.
Anything else you'd like to share about Saint Paul?
There's a lot of diversity. It's kind of interesting how Minnesota is seen as a Scandinavian state. And I'm like, "That's not the Minnesota or the Saint Paul that I see." The Saint Paul I see is filled with so much culture, arts and community—I feel like those are the elements that make Saint Paul so vibrant and the elements that keep me here.
Discover more Insiders:
Suggested Content
Related Blog Posts