MY ITINERARY (

0

)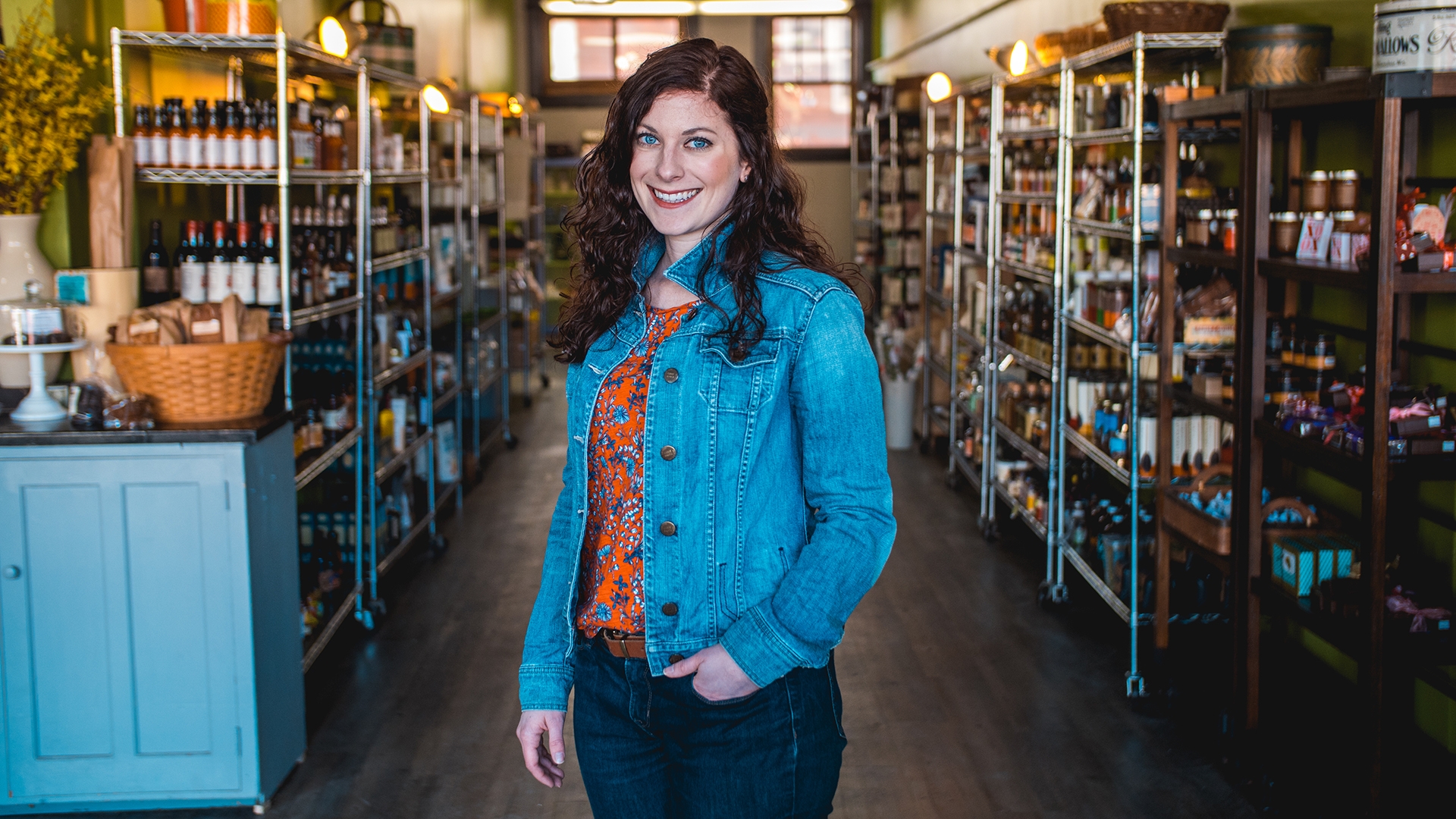 Saint Paul Insider: Caitlin Abrams
Caitlin Abrams
As staff photographer for Minneapolis-St. Paul Magazine, Caitlin Abrams goes behind the scenes of the Twin Cities' most popular spots. She's fallen in love with Saint Paul and the city's retail districts for their historic buildings, residential streets and the opportunity to visit with shop-owners.
How long have you lived in Saint Paul?
I've lived here for about five years. My husband's brother was living here already, so we rented in Como Park and fell in love with the area. We just recently bought our first house this summer there.
What made you fall in love with Como Park?
You feel like you can breathe a little bit easier. You still get the city vibe, but it's a little more relaxed. You still get the community but it's a little bit easier going, which is really nice.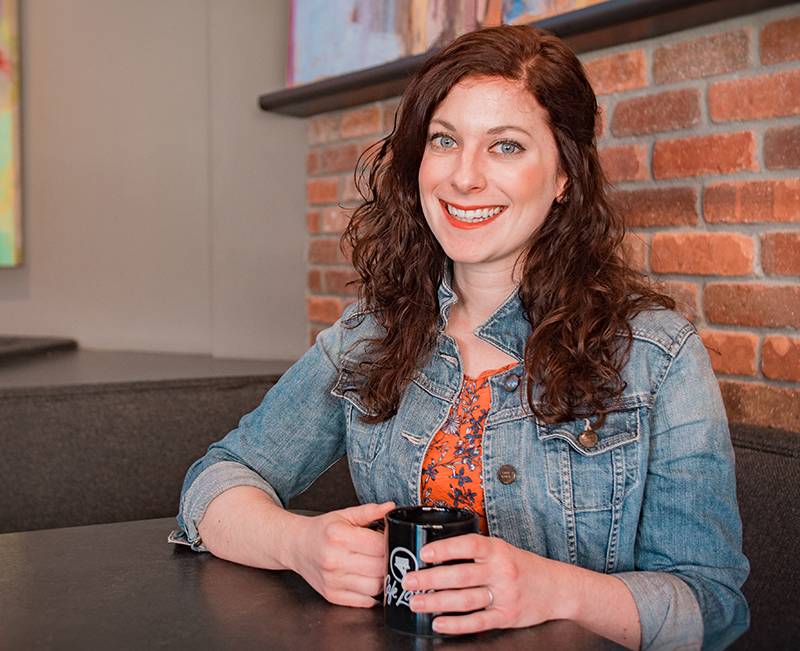 What makes Saint Paul unique?
When people come to Saint Paul, they don't realize how historical it is. There are so many great historical buildings around and you really do see it—it gives a sense of coziness and romance. It's really beautiful when you're walking around Downtown or Cathedral Hill, you feel really cozy and feel a connection to the city I don't think you'd get that a lot of places.
I know other places are really historical too, but you really see it and feel it in Saint Paul. When you're walking along Grand Avenue or Cathedral Hill, you see historic buildings and all the detail and the architecture—a lot of places work to keep that going on inside too, which is really unique and special. You can see that people really try to take care of it. The Commodore used to be a hotel that F. Scott Fitzgerald stayed at and now it's condos with a restaurant on the main floor. They refinished the old 1920s bar and took everything about jazz age history and brought it back to life. You feel like you're stepping back into history when you're eating there and I think that kind of speaks to all of Saint Paul. Everyone's trying to keep the history alive.
As a photographer do you have any recommendations of places to photograph in Saint Paul?
Go to the High Bridge to overlook the Saint Paul skyline—it's so beautiful and you can't go wrong with that. The Como Zoo and Conservatory is great because you get to photograph so many intricate plants and it's beautiful any time of day there, even at sunset—it just lights up. It's really beautiful down along the riverside. Raspberry Island or Harriet Island, especially during sunset—you get a beautiful shot of the skyline and the river itself. Grand Avenue in the fall because the buildings are so historic and beautiful—they look great in all light and then, when the leaves are changing, everything looks perfect.

Tell us about shopping in Saint Paul.
I really like shopping in Cathedral Hill's Selby-Dale area. There are great local boutiques. There's a women's boutique called Primp—it's actually their original store and now they have multiple locations. Right next to it is Black Blue, which is a men's boutique. It's a little bit higher end, but it's really nice. If you keep walking down Selby, there's Idun, a locally owned women's clothing store. There are also great places like Solo Vino, a wine shop that I think has the biggest selection of Rosé in Minnesota—they throw this really big party in the spring to celebrate it. There's a floral shop across the street, Fleur de Lis, which is beautiful. Next to that there's a bakery called Great Harvest and they have different specialty breads every day, so we always get our bread there.
Down just a few blocks to Grand Ave is the same thing—all these local boutiques, but also bigger anchor stores like Pottery Barn, Anthropology and LOFT. Cooks of Crocus Hill is a local kitchen goods store and there's also a new vintage shop called Love Good & Co.—they sell all these great little vintage items, furniture and everything. The woman that runs it is really passionate and helps you find whatever you want. There's also Golden Fig, which is a fine food store that specialize in local goods. It's such a long stretch but you can walk different areas, which is great. There are also so many restaurants you can stop into while you're shopping. Bread and Chocolate is great for baked goods and coffee. Brasa is a delicious place for lunch or dinner—it's owned by Alex Roberts, a James Beard award winner. There are just so many things to do on Grand Avenue. It's really a special place to spend the day because there's so much to it.
A great little pocket neighborhood is St. Anthony Park—it's so cute. They have this square called Milton Square and it looks just like a cute little European town, especially in the winter when the snow has fallen. It's really magical. They have a great bookstore, a little wine shop and a little shop called Scarborough Fair. If you walk down the street, there's a coffee shop called the Finnish Bistro, which is really nice. They have Bibelot, which is a local store with kitchen goods and home goods.
What makes Saint Paul a great shopping spot for visitors?
The mix of local stores mixed with the bigger anchor stores is really cool. So many of the stores are in these great old architectural buildings, which is so unique. Even if the buildings are newer, they try to look like they're older and fit in with the area. If you're walking down Grand Avenue, you see all these old architectural houses and apartments mixed in with little stores. It's the same along Selby and Dale—the building that W.A. Frost is in is so beautiful and everything around it tries to fit in with that building. You don't get that in a lot of places. It's really beautiful to just walk around you while you're shopping.

If someone only had one day to shop in Saint Paul, where would you bring them?
I would probably start on Grand Avenue because there are so many different shops. Then we'd go over to Cathedral Hill and go to Revival for lunch. We'd go to Solo Vino to pick up some wine, then to Highland Park's Patina which is really fun and you can get a bunch of eclectic stuff there. And then we could go to Lowertown for dinner. There's this great new place called Market House Collaborative—they have a butcher shop and a bakery called Salty Tart and OCTO fishbar. They will also be opening a brewery in there soon. If we're shopping on a weekend, the Saint Paul Farmers' Market is also right there in Lowertown.
Are there unique shopping experiences in Saint Paul you wouldn't find anywhere else?
Because of the big Hmong community in Saint Paul, there are two different Hmong markets: Hmong Village and Hmongtown Marketplace. They're each a little bit different. Hmongtown Marketplace has some vendors outside, and there's a farmer's market along with food and shopping indoors. Hmong Village is a whole indoor shopping experience. There are food vendors and a shopping area, which is just amazing and unbelievable. You'll find clothes, knickknacks, furniture—they have everything you could need, as well as an indoor farmers market that is open all the time.

What is your favorite place in Saint Paul?
The Como Park area. We walk around Como Lake all the time—my husband actually proposed at the dock on Como Lake, so we're extremely biased about that. That whole area is great because you've got the free Como Zoo and the Conservatory. The Conservatory is so special to experience all the different plants. They do tours and tell you what different class species are, which is really interesting. They have this really beautiful sunken garden that they switch out for all the different seasons. I really love the bonsai tree area because it's always changing—it's very relaxing to walk through there and see all different things that you don't see in Minnesota, especially in the winter when it's so cold. It's really nice to go and get a little taste of the jungle. The zoo is mostly outdoor, so you can walk around with your family and see all the different exhibits. They have a sloth exhibit, which is really cute, and all different monkeys. They have wolves. Polar bears—it's really cool to see them up close because you can go right up to the glass and their swimming pool.
Where do you go for a night out?
We like to go to Cathedral Hill because there's so much to do there. We're particularly fond of Revival—it's so good—southern barbecue food and they have fried chicken and brisket and you can just go all out with the food there. Happy Gnome has a great beer selection and W.A. Frost to get a drink at the bar or in the basement, where they have a really cool fireplace room.
If we don't do that, we're usually hitting up the breweries. Urban Growler is the first woman-owned microbrewery, and they have great food and a beautiful patio in the summer. They do a plow to pint beer—local beer from local farmers, which is really cool. There's this really great new brewery called Waldmann in the West Seventh neighborhood—the building was built in the 1800s and it's just been sitting there, so this guy bought it and restored the entire thing. It was an old locker house, so they were brewing beer back in the 1800s there. It closed during prohibition and he restored it back to its original shape, and now they're brewing beer there again. It's really cool because they can show you all the original themes and stuff that they kept there.
What is your insider secret?
People don't realize how great St. Anthony Park is, along Como Avenue. You can really spend a lot of time there with Milton Square and great little shops. There's a library across the street, the Finnish Bistro where you can get pastries and coffee. And there's also Colossal Cafe, which is just amazing—you can't go wrong with breakfast or lunch there. You can do a lot of shopping and a lot of eating in that small little stretch.
Discover More Insiders:
Suggested Content
Related Blog Posts