MY ITINERARY (

0

)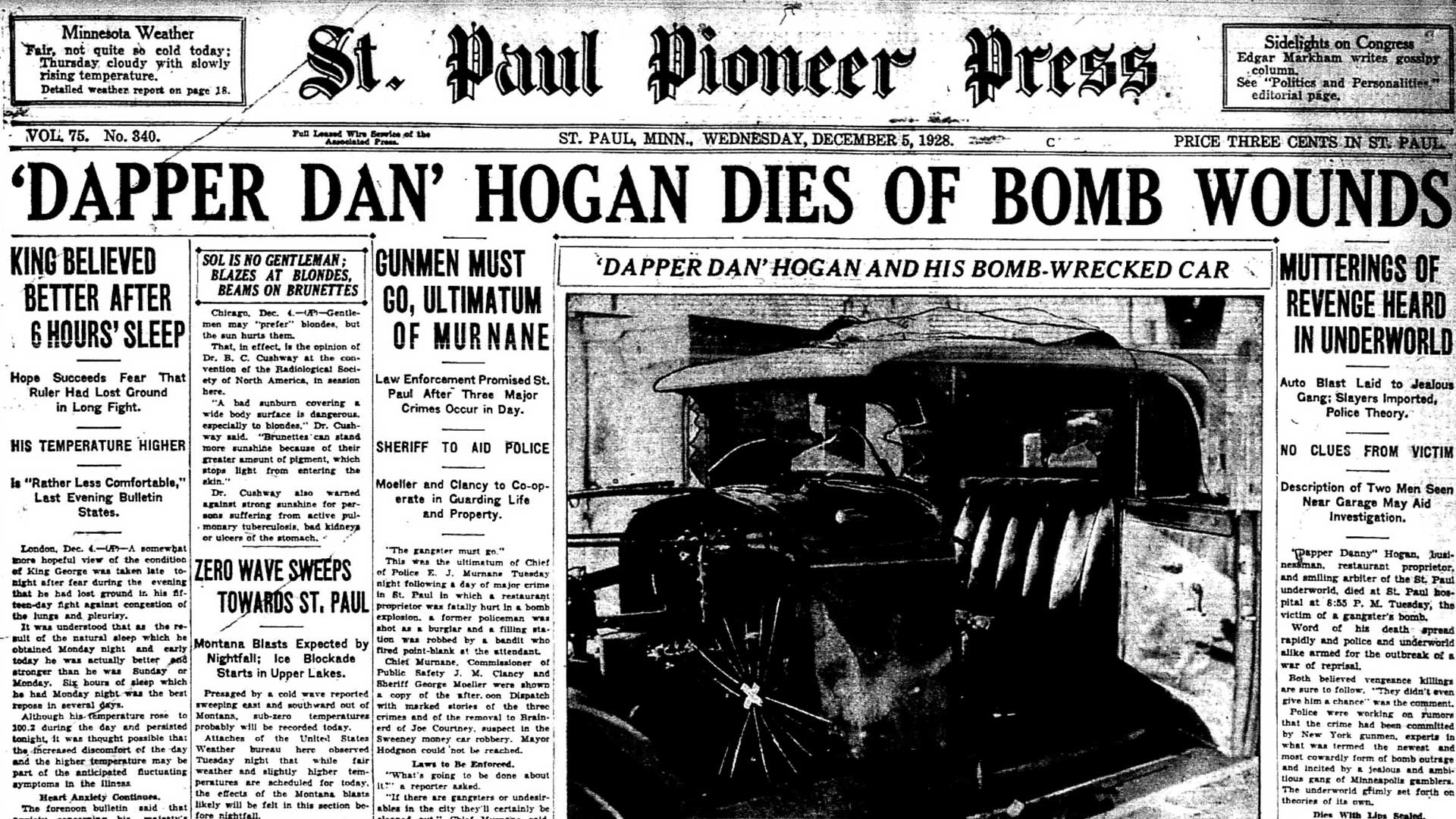 Gangsters Were Regularly in the Headlines
History
"If you were looking for a guy you hadn't seen for a few months, you usually thought of two places—prison or St. Paul." - Alvin Karpis
It's been more than 70 years since a Who's Who of the most notorious criminals in the land blighted St. Paul. At various times, John Dillinger, "Baby Face" Nelson, Alvin "Creepy" Karpis, and Ma Barker's gang, along with Verne Miller, Fred Goetz, and "Machine Gun" Kelly, holed up here. These were bank robbers and hold-up men, kidnappers and murderers. Some were mean by nature; some had meanness thrust upon them by hard lives. All sought refuge from the law in St. Paul during the 1930s.
In an autobiography written long after his days in St. Paul (and after a long stint at Alcatraz), Alvin Karpis nicely captured the importance of the city to the criminal element in the early 1930s. "Of all the Midwest cities," he wrote, "the one I knew best was St. Paul, and it was a crooks' haven. Every criminal of any importance in the 1930s made his home at one time or another in St. Paul. If you were looking for a guy you hadn't seen for a few months, you usually thought of two places—prison or St. Paul."
The stain on St. Paul's reputation was lasting. For years after, officials kept stories of gangster ties on the down low. For the generation that had actually rubbed elbows with the criminals who found safe haven in the city, this was not stuff to brag about.
Though the city isn't proud of this period, it now has no qualms about polishing up its bad-boy past and selling the romance of gun molls and guys in pinstripe suits. A favorite sightseeing opportunity today is the Gangster Tour, which visits the former Depression-era hangout Wabasha Street Caves, where re-enactors dolled up in period costume tell tales of the gangsters who once made St. Paul their home-away-from-home.
A surreal climate enveloped Minnesota's capital as these thugs and thieves mingled with the good citizens of St. Paul. Speakeasies and criminal hangouts dotted the landscape, from a casino called the Hollyhocks Club on South Mississippi Boulevard to the Castle Royal nightclub at the Wabasha Street caves in West St. Paul. A popular joint called the Green Dragon sat at the corner of University and Snelling in the Midway district, while the Commodore Hotel, near the tony mansions of Cathedral Hill, became a choice watering hole as well. Downtown, the Green Lantern was a notorious hangout, operated by local gangster Harry Sawyer, whose work as an intermediary between the underworld and the St. Paul police made him the city's unofficial greeter for criminal types new to the city.
Related Video
You May Also Like