Great news, Saint Paul will have an ice palace after all! The Saint Paul Winter Carnival will begin construction on a 70-foot ice palace in downtown's Rice Park in advance of the 17-day festival.
The palace will be open for the duration of Winter Carnival, Jan. 25-Feb. 10, and will be located at the south end of Rice Park (along Fourth Street) in front of the library. Ecolab, a fixture in the Saint Paul community, is the title sponsor. Ice for the palace will be sourced from Green Lake in Spicer, Minnesota—a task that takes about three days. The community is encouraged to take part in the building of the "People's Palace" by participating in "Buy a Block", a crowd-funding program that will allow sponsorship of blocks for as low as $25. Curious how an ice palace comes to be? The Winter Carnival will have a live stream of the construction process in starting in January, as well as a time-lapse upon completion.
Ice Sculpture Garden and Ice Bar
Also in the park will be an Ice Sculpture Garden and Ice Bar. There is no charge to view the palace and sculptures in all of their icy glory, though spectators will not be allowed to walk inside the palace. We recommend planning your visit in conjunction with one of the many concerts held on the Rice Park stage as part of the "Not Your Father's Music Series." For a full listing of events going on in Rice Park during the carnival, click here.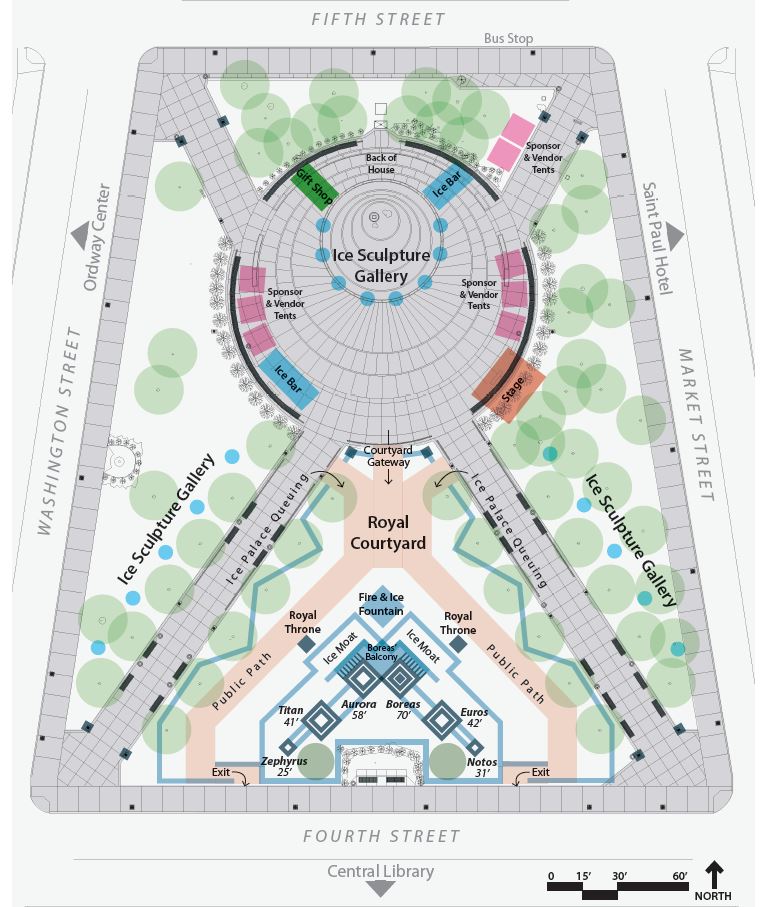 Past Palaces
This will be the 37th palace in the history of the Winter Carnival. The first palace was in 1886, and was actually one of the very first buildings in Saint Paul to have electric lighting. Check out the Winter Carnival website for a full list of memorable palaces from years past, which have been located everywhere from Harriet Island to Como Park.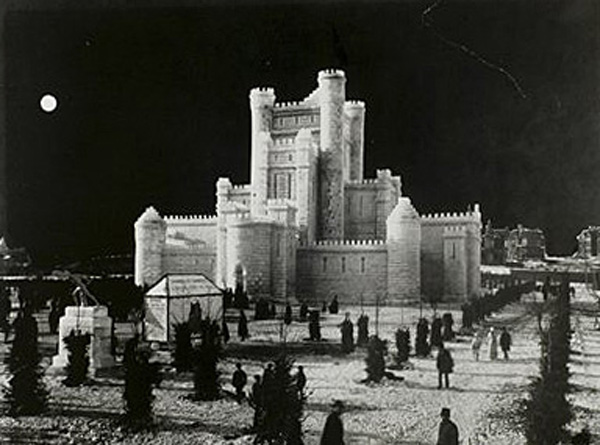 1886 Palace in Central Park (Cedar & Minnesota St.)
We're thrilled that the iconic ice palace tradition is returning to Saint Paul, and we hope you are too. Share your excitement with us on Facebook, Instagram and Twitter using the hashtag #MYSAINTPAUL.