History of the Space
The Schmidt Brewery has been a fixture in Saint Paul's West 7th neighborhood since 1855. Well, actually, back then it was called Cave Brewery—named for the natural cave used as a cool and dry spot for brewing beer. The brewery became the largest in Minnesota by 1860, producing 1,200 barrels annually and shipping them as far south as Tennessee. It was restructured as the St. Paul Brewing Company in 1898 before being sold to Jacob Schmidt soon after in 1900.
When prohibition shut down most of the breweries in the 1920s, the Schmidt Brewery kept afloat by making non-alcoholic beverages like Malta and City Club. Prohibition was lifted in 1933 and Schmidt's became the 7th largest brewery in the country by 1936.
Schmidt Brewery changed hands a number of times between 1954 and 1987 before ceasing production in 1990. The Minnesota Brewing Company bought the space in 1991 and started brewing the not very successful Landmark Beer (named for, you guessed it—or maybe you didn't—Saint Paul's iconic downtown Landmark Center). The brewery shut down for good in 2002 and shifted gears to produce ethanol for Gopher State until the doors closed again in 2004.
The bottle and brew houses were converted in 2012 into the Schmidt Artist Lofts, and the former keg house will now house the aptly named Keg and Case Market.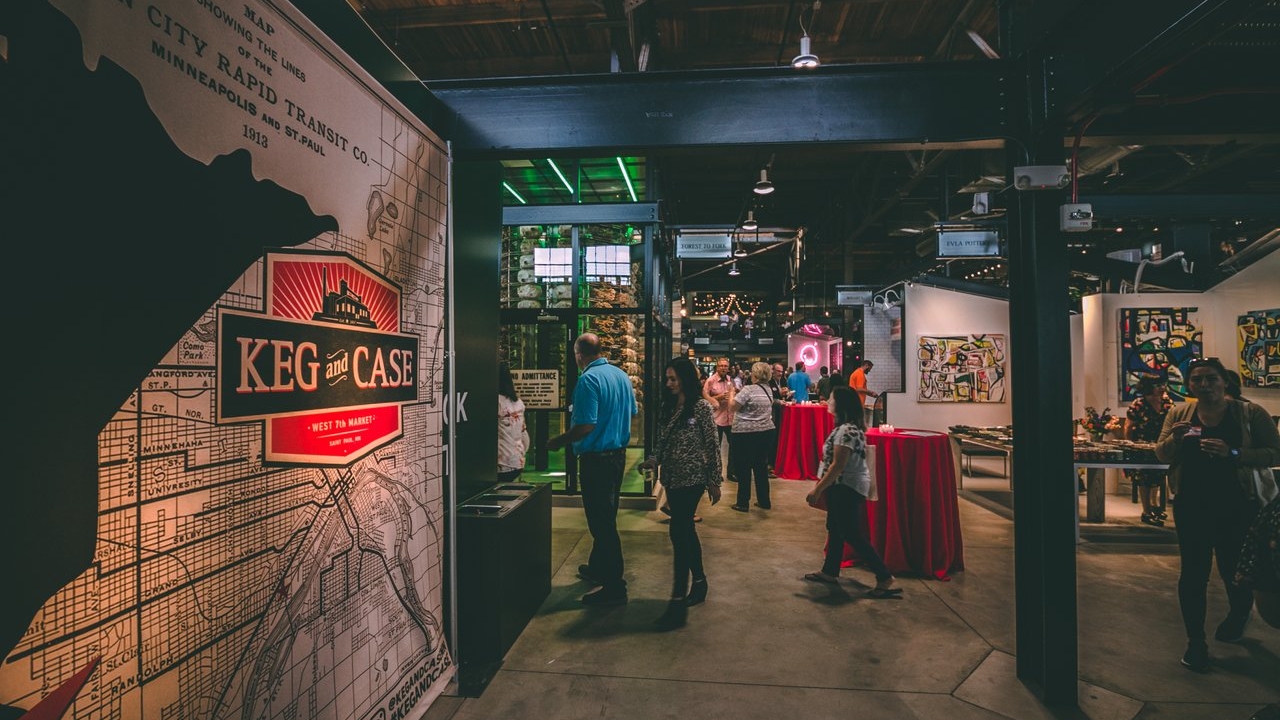 Let's Eat
Perhaps the most anticipated component of the market is its heavy-hitting culinary scene. The two largest spaces will be occupied by Revival Smoked Meats and In Bloom, the newest offerings from Thomas Boehmer and Nick Rancone of Revival and Corner Table fame. Five Watt Coffee, Sweet Science Ice Cream, Pimento Jamaican Kitchen* and Gazta & Enhancements will occupy the other larger spaces along the market's exterior. At the center of the market, you'll find Bogart's Doughnuts, Green Bee Juicery, House of Halva, MN Slice, Rose Street Patisserie, Spinning Wylde and Wandering Kitchen.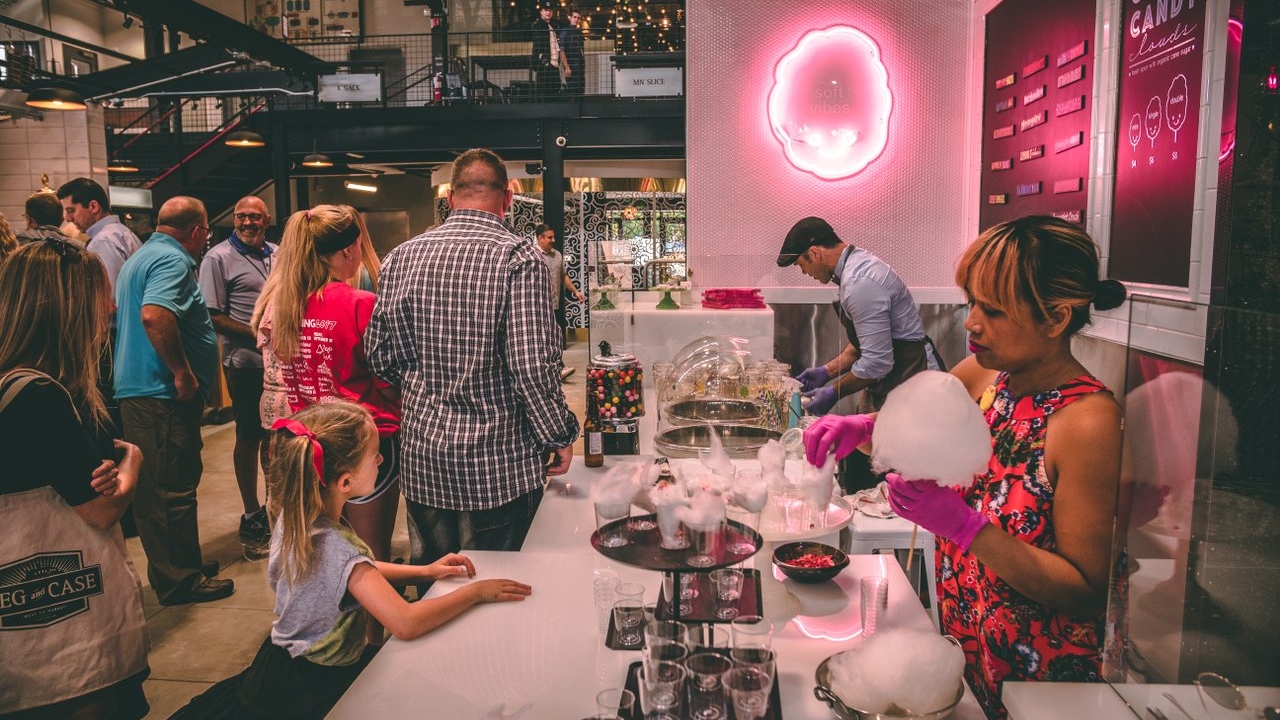 *Pimento Jamaican Kitchen should be open in the coming weeks—we will update once it is. In the meantime, you can often find their food truck stationed outside the market.
Bring It Home
In addition to all of the great grub you can eat while you're there, you'll find a variety of specialty food stores. Stock your pantry with the high-quality items from Barkley's Bistro (treats for your doggo!), Croix Valley (BBQ sauces and seasonings), Forest to Fork (wild-food groceries), Hobby Farmer Canning Company (switchel and pickles) and K'nack (cured meats and sausage).
Evla Pottery, handMod woodshop, Studio Emme florist and Worker B skincare round out the vendor list with handcrafted offerings of the less-edible variety.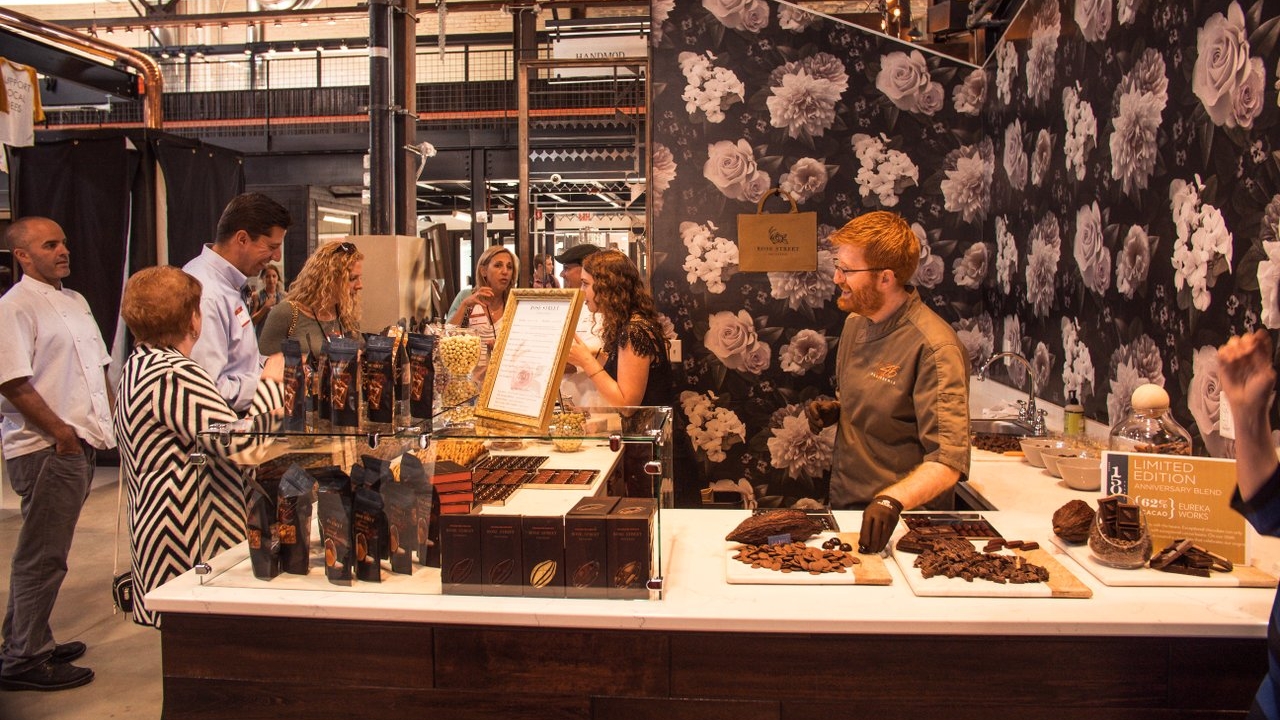 Did we mention there's also a brewery?
You didn't really expect a renovation of the Schmidt Brewing site to NOT include a brewery, did you? Clutch Brewing overlooks all the action up on the mezzanine level.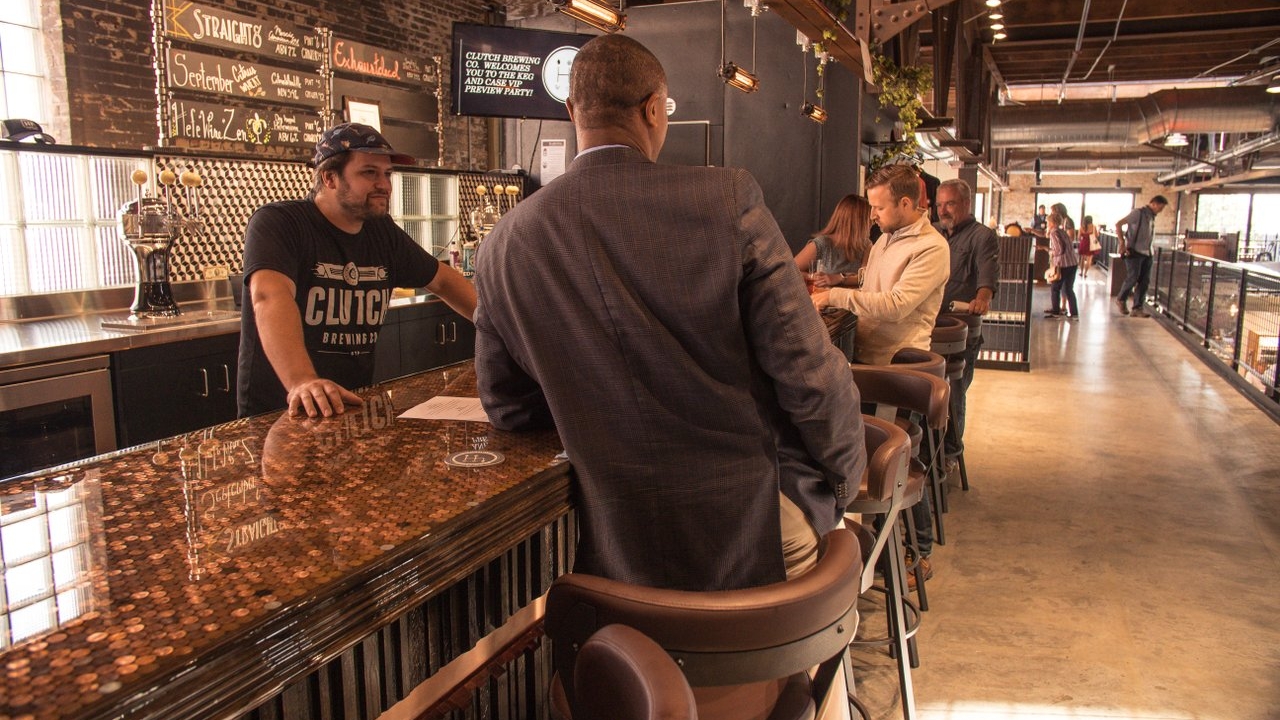 Oh, and there's a park.
Not limited to the confines of its indoor space, Keg and Case Park will be a lively outdoor area. Though still in the works, the vision is for the park to host everything from movie nights to live music and farmers markets.
Hours
You could easily spend all day eating and shopping, but you'll, unfortunately, have to leave at some point. Keg and Case is open Monday-Friday 10 a.m.-8 p.m., Saturday 9 a.m.-9 p.m. and Sunday 9 a.m.-6 p.m. Individual vendors may have different hours, so check before you go if you have a particular spot in mind.