You may have heard a little something about endless bloody marys at this year's Lowertown Blues and Funk Festival. Here's the inside scoop on how you can get in on the action.
Who
You and all your friends, plus local restaurants like Handsome Hog, St. Paul Grill, Skinners, Black Dog Cafe, Psycho Suzi's and Jax Cafe all competing for the title of "Best Bloody Mary in the Twin Cities."
What
The first-EVER Twin Cities Bloody Mary Festival, in conjunction with the Lowertown Blues and Funk Fest. Presented by SKYY Vodka and Famous Dave's Grocery Retail Products, the event benefits the Leukemia & Lymphoma Society.
When
Saturday, July 22 from 10 a.m.-2 p.m.
While the bloody festival is only on the 22nd, you can groove at the completely FREE Lowertown Blues & Funk Fest in Mears Park all weekend (Friday 4:30-10 p.m., Saturday noon-10 p.m.)
Where
Adjacent to Mears Park on Wacouta Street between 5th and 6th streets.
Why
Endless. Bloody. Mary's. (and great music to boot).
How
Get your tickets today for $40 early bird pricing. Standard ticket price is $50, and $75 will get you a VIP ticket with 1-hour early entrance, tasty food and a keepsake gift.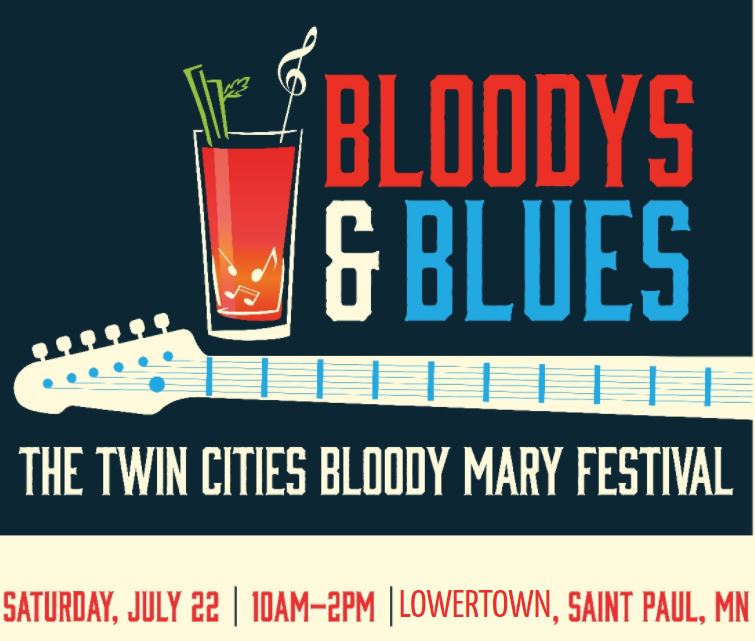 Convinced you've found the best bloody mary? Show it off on Facebook, Instagram and Twitter using the hashtag #MYSAINTPAUL.